The best music summer camps Detroit has to offer are at Grosse Pointe Music Academy!
This summer Grosse Pointe Music Academy will host 4 weeks of music camp, recommended for students ages 9-17 years old.  Music camp is the best way for a learning musician to immerse themselves in musical study.
Students will be involved in playing their instrument, learning theory, composing music, and various other lessons for 5 hours per day.  Music camp is a great compliment to private lessons as well as a great way for beginning students to get started in music.
All professional musicians know that it takes discipline to be good at doing anything.  Patience in learning, and intelligent practice sessions are the key to getting better.  If you want to be good at music you simply have to act in the ways that good musicians do.  Good musicians spend a lot of the day practicing, listening, and learning new things.
Grosse Pointe Music Academy's Summer Music Camps are affordable and highly effective for the learning musician. Sign up today!
GPMA Music Camps include:
Instrumental Study- Guitar, Bass, Drums, Piano, Strings, Voice, Brass, Woodwind Performance- at any level of play it is important to learn skills associated with performance
Rhythm – Rhythmic awareness and how to utilize a metronome for constant improvement
Music Theory – Scales, chords, sight reading and everything else.
Improvisation – Just play! Music Appreciation – Listening is the most important skill in music
Music History – Intelligent people learn from those who came before us.
Composition – Creativity Rock, Blues, Jazz – Awesome American styles! World Music – there is a lot we can learn from countries we share the earth with.
Location: Grosse Pointe Music Academy 19443 Mack Ave. Grosse Pointe Woods, MI 48236 313.458.7723 Sign up online:
CLICK HERE FOR CAMPS IN CANTON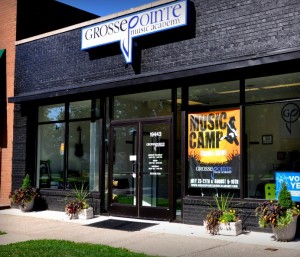 4 Weeks to Choose From:
July 15th-19th 10am-3pm each day
July 22nd-26th 10am-3pm each day
July 29th-Aug 2nd 10am-3pm each day
August 5th-9th 10am-3pm each day.
Tuition: 295 per week/ Discount of 50 dollars for each additional week/ 25 dollar discount for siblings. Discounts will be applied by administrator before billing when signing up online. All students will need their own instrument All Students will need to bring their own lunch. Wear loose comfortable clothing for outdoor play.
All Students will get a free Camp T-Shirt!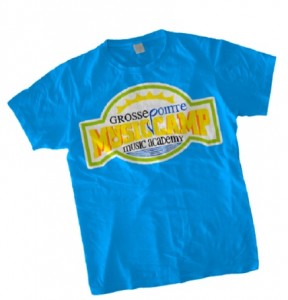 Fortuna Piano
Grosse Pointe Woods City
Summer Camps Detroit
Summer Camps GPMA Blog Post