Private Music Lessons
We teach beginning through advanced students to play and sing in many different styles of music. Rock, blues, jazz, country, and classical are just some of what we do at Grosse Pointe Music Academy. Private music lessons focus on building solid fundamentals as well as allow for creative expressions of music, along with training in improvisation. Structured lesson plans tailored for the individual will give you the tools you need to take your playing ability to new heights.
Guitar Lessons
We provide instruction in guitar rock guitar, jazz guitar, blues guitar, classical guitar and more—either on acoustic guitar or electric guitar.
Piano Lessons
We offer traditional and modern piano teaching methods in classical piano, jazz piano, pop, rock, blues, and more.
Drum Lessons
Drums are the backbone of music. If you're into keeping that beat, then maybe drums are your thing. We teach drum set and individual percussion instruments.
Bass Lessons
Bass guitar is a versatile instrument present in almost every style of music. Considering guitar? Check out bass guitar too!
Voice Lessons
Learn to sing songs and styles that are right for you. Whether your tastes and talents run toward classical or karaoke, we have the vocal training for you.
Strings
Violin, viola, and cello lessons in classical, folk, and pop styles.
Brass and Woodwinds
Clarinet, saxophone, trumpet, and flute lessons.
You no longer have to be in Hawaii to play the ukulele.  Ukulele is reemerging as a mainstream instrument that many want to learn to play!  Ukulele is a good fit for students of any commitment level to learning music.  It's a great way to quickly learn chords and accompaniments for a whole bunch of songs.
New Music classes for ages 5 years – 7 years
Music Together Big Kids® is a 60-minute class geared to the interests and abilities of 5-, 6-, and 7-year-olds. The program blends the elements of Music Together that parents and children love with new activities, skills, and challenges that are developmentally appropriate for this age group. Continue Reading
Summer Camps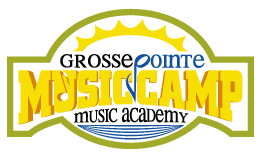 This year's summer camps in Grosse Pointe Woods will go from 10am-3pm each day Monday, July 27th – Friday, July 31st and August 3rd – 7th. Click here to learn more.

Music Together Spring 2015 Semester:
Registration for winter semester will be available on Sunday March 1st. Classes begin on Monday, March 30th. Music Together classes are early childhood music classes for children ages birth to 5 years and their parents or caretakers. More information on Music Together classes can be found here.


Music is the gift that keeps giving.
Perfect Pitch Method by Hal Leonard
A Musician's Guide to Recognizing Pitches by Ear
$29.99
Book/3-CD Pack with Online Audio
Series: Instructional
Format: Softcover with CD
Author: Adam Perlmutter
Perfect pitch – also called absolute pitch – has been a source of endless fascination for hundreds of years. The ability to recognize musical tones with no reference is often viewed as a kind of magical power, a gift that only a select few musicians are born with, a skill that cannot be learned. But perfect pitch is largely a misunderstood phenomenon. The Hal Leonard Perfect Pitch Method is designed to help you develop a sense of perfect pitch. In the process, your overall musicianship will benefit and you'll start listening to music on a deeper level and getting more satisfaction from it. At the heart of this book is a series of 49 ear-training sessions, one per day for seven weeks, using the included CDs or the online audio. Many of the lessons include three separate drills. You can do just one and save the others for later, or all three at the same time. Take your time, advancing to the next session only when you're satisfied with your results on the previous session. Pretty soon, you'll notice a marked improvement in your pitch acuity!
Online audio is accessed at halleonard.com/mylibrary
View Instrumentation
$29.99 (US)
Inventory #HL 00311221
ISBN: 9780634097782
UPC: 073999378894
Width: 9.0″
Length: 12.0″
88 pages