Music Lessons for all ages
Here is why so many students choose our school each year for music lessons:
Qualified, Caring Instructors
Our teachers have university degrees and varying performance experience. They are chosen not only for their qualifications but also for their ability to relate to the typical needs of our students.
Convenience
Students and parents can choose from a range of music programs available at the same time. For example, families find they can save time by scheduling one child in guitar while another is taking piano lessons. Many students also take 2 different music lessons on the same day, providing more time for other activities and less driving for the family. We have one family whose 5 children all take music lessons with different instructors at the same time!
Choice
Lessons are available with over twenty different instructors and lesson times are available 6 days a week. Instructors with a variety of backgrounds and teaching styles ensure that parents and students can find a good personality fit.
Facilities
We work to constantly upgrade our facilities. Our goal is to continually improve our studio to offer the widest range of programs and best facilities in the Grosse Pointe and Metro Detroit area.
Customer Service
Knowledgeable desk staff is available to assist students during class times. We strive to provide good service and take care of all the "details" of attending lessons so they are hassle-free and enjoyable.
What we offer
Grosse Pointe Music Academy offers music instruction in a professional yet relaxed environment, providing students a place to realize many levels of musicianship. Whether it be in pre-school music, individual lessons, specialized or group classes, you will find our University trained teachers motivating students to create and express music in the way that brings them the most joy. Teaching them the fundamentals of music and building ways to interact and play with other musicians. Students learn the theory and technical skills needed to perform professionally. We have grown from one teacher to over 60 teachers at the current time. We teach over 750 students every week. We believe we are continuing to grow because families think we are the best choice for music lessons. We are constantly working to improve our facilities and provide ongoing training to our staff to ensure we are always providing our students and parents with the best experience possible.
Private Music Lessons Are Offered For The Following:
Classes are available by appointment during the following hours:
Monday-Thursday 9am-9pm
Friday 9am-8pm
Saturday 10am-4pm
Monday-Friday 4pm-8pm
Saturday 10am-4pm
Available by Appointment Only
Monday – Friday 3pm-8pm
Saturday 10am – 4pm
Owner and school Director Henry Bahrou founded Guitar Union Inc. in 2004.  He has used his love of music, education, community, and marketing to start two music schools in Metro Detroit.  Henry is a guitarist and originally taught guitar to hundreds of students before opening up the music academy.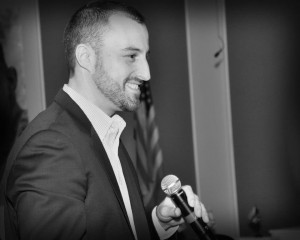 We now offer lessons from our new facility in Canton Township. Currently, we are offering private lessons for Guitar, Bass Guitar, Piano, Drums, Violin, Cello, Saxophone, Clarinet, Flute, Ukulele, and Voice. Grosse Pointe Music Academy in Canton is located at 5880 N. Canton Center Rd. in Canton Township. We are less than 15 minutes from Plymouth, Northville, Livonia, Westland, Van Buren, and Romulus. GP Music Academy in Clinton Township is located at 20738 Hall Rd in Clinton Township. We are on the border of Macomb Township and serve students from St. Clair Shores, Mt. Clemens, Harrison Township, Fraser, Chesterfield, Rochester, and Shelby Township.