Music Lessons for all ages
Here is why so many students choose our school each year for music lessons:
Qualified, Caring Instructors
We take great care in selecting our teachers, most possess university degrees and a range of performance experience. But we don't just look at qualifications – we also make sure that our teachers have the ability to connect with our students and meet their individual needs. You can trust that our teachers are knowledgeable, experienced, and dedicated to helping our students grow as musicians.
Convenience
At Grosse Pointe Music Academy, we offer a variety of music programs that can be scheduled concurrently. This is especially convenient for families with multiple children who can take different lessons, such as guitar and piano, at the same time. Many of our students even take two different lessons on the same day, which allows for more free time and less driving for families. In fact, we have one family who has all five of their children taking music lessons with different instructors at the same time! Our flexible scheduling options make it easy for families to fit music education into their busy lives.
Choice
We offer music lessons with over thirty different instructors, and we have lesson times available six days a week. Our diverse team of instructors comes from a range of backgrounds and have various teaching styles, which ensures that parents and students can find the perfect personality fit for their needs. With such a large selection of instructors to choose from, you're sure to find someone who can help you or your child learn and grow as a musician in a way that's comfortable and enjoyable.
Facilities
We are committed to maintaining top-notch facilities. Our goal is to continuously enhance our studio to provide the most comprehensive range of programs and the best facilities available in the Grosse Pointe and Metro Detroit area. We are always striving to improve our facilities so that we can provide our students with an optimal learning environment that supports their musical development.
Customer Service
We have a dedicated team of desk staff who are available during class times to assist our students. Our knowledgeable staff members are always on hand to provide exceptional service and take care of all the details involved in attending lessons. We understand that attending music lessons can sometimes be a hassle, but we aim to make the experience as stress-free and enjoyable as possible for our students. Whether you have questions about scheduling, payments, or anything else related to your lessons, our desk staff is here to help.
What we offer
At Grosse Pointe Music Academy, we offer music instruction in a professional yet relaxed environment, where students can achieve various levels of musicianship. Whether it's through pre-school music, individual lessons, specialized or group classes, our university-trained teachers motivate students to create and express themselves musically in ways that bring them joy. We teach students the fundamentals of music, as well as how to interact and play with other musicians, helping them learn the theory and technical skills needed to perform professionally.
Since our beginnings with just one teacher, we have now grown to over 80 teachers across all our locations and teach over 1000 students every week. We believe that families choose us because they know we are the best choice for music lessons. To maintain our high standards, we continually work to improve our facilities and provide ongoing training to our staff. Our goal is to always provide our students and parents with the best experience possible, helping them develop a lifelong love of music.
Private Music Lessons Are Offered For The Following:
Classes are available by appointment during the following hours:
Monday-Thursday 9am-9pm
Friday 9am-8pm
Saturday 10am-4pm
Monday-Friday 4pm-8pm
Saturday 10am-4pm
Available by Appointment Only
Monday – Friday 3pm-8pm
Saturday 10am – 4pm
Ann Arbor Location:
Monday – Friday 3pm-8pm
Saturday 10am – 4pm
Henry Bahrou, the owner and school director of Grosse Pointe Music Academy, has been passionate about music, education, community, and marketing for many years. He founded Guitar Union Inc. in 2004, where he originally taught guitar to hundreds of students before deciding to open a music academy.
Thanks to Henry's dedication and expertise, Grosse Pointe Music Academy has become one of the leading music schools in Metro Detroit. He is a guitarist himself and brings his deep understanding of the instrument and music education to the academy. His vision and leadership have allowed the academy to grow and thrive, and his love of music continues to inspire the students and teachers alike.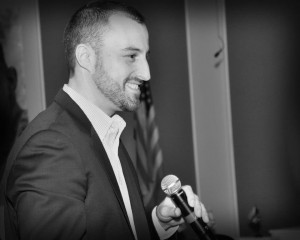 We are thrilled to announce that Grosse Pointe Music Academy now offers music lessons from our new facilities in Brighton and Ann Arbor. Our Brighton location can be found at 719 W Grand River Ave in Brighton, and our Ann Arbor location is at 5155 Plymouth Rd.
In addition to our new locations, we also have a Canton location at 5880 N. Canton Center Rd. in Canton Township, which is less than 15 minutes away from Plymouth, Northville, Livonia, Westland, Van Buren, and Romulus. Our Clinton Township location is situated at 20738 Hall Rd in Clinton Township, which is right on the border of Macomb Township and serves students from St. Clair Shores, Mt. Clemens, Harrison Township, Fraser, Chesterfield, Rochester, and Shelby Township.
No matter where you live in the area, there's a Grosse Pointe Music Academy location nearby where you can receive top-quality music instruction. We offer private lessons for Guitar, Bass Guitar, Piano, Drums, Violin, Cello, Saxophone, Clarinet, Flute, Ukulele, and Voice. Come and join us today!