Summer is the perfect time for kids to explore new interests and passions, and what better way to do so than by attending a music camp? Grosse Pointe Music Academy offers a range of summer camp programs for students of all ages and skill levels.
For aspiring guitarists, the weeklong guitar camp is the perfect opportunity to learn from experienced instructors and fellow musicians. Students will develop their skills in various styles of guitar playing, including rock, pop, and classical. The camp includes daily group lessons, individual practice sessions, and opportunities to collaborate with other musicians in jam sessions.
If your child is interested in forming a band or joining one, the rock band camp is a great option. Campers will learn how to play as part of a band, develop their performance skills, and write their own music. The camp includes daily band rehearsals, individual practice time, and workshops on songwriting and stage presence.
For young violinists, the violin camp provides a fun and supportive environment to develop their skills. The camp includes daily individual lessons, group rehearsals, and workshops on technique and musical expression. Students will have the opportunity to perform in a final concert for friends and family.
For younger children, the Rhythm Kids camp is a great way to introduce them to the joys of music. Designed for children ages 4-7, the camp includes drumming, singing, and dancing, as well as piano improvisation activities. Kids will learn traditional songs and dances from around the world and develop their sense of rhythm and musicality in a fun and engaging environment.
All of the summer camp programs at Grosse Pointe Music Academy are led by experienced and passionate instructors who are dedicated to helping students develop their skills and reach their musical potential. Whether your child is just starting out or is an experienced musician, there is a camp program that will meet their needs and inspire their creativity.
2023 Summer Rock Band Camps – Click Here

Join us for our Rock Band Camp on July 17th – 21st and August 7th – 11th! The camp runs from Monday to Friday, with daily sessions from 10am to 3pm.
Our Rock Band Camp is perfect for students aged 8 to 17 who want to have fun while learning music. Whether they're beginners or intermediate students, our intensive musical study program will help them develop their skills and enhance their love for music.
Don't let your children waste their summer vacation on phones and video games! Music camps are a great way to ensure that they have a fun and educational break from school.
Visit our website at https://www.grossepointemusicacademy.com/music-camps/summer-music-camp/ for more information about our Rock Band Camp and other summer camp programs.
At our music camp, students will have the opportunity to learn and develop their musical abilities in a supportive and engaging environment. Here's what they can expect to learn:
Instrument fundamentals, from basic to advanced concepts
How to play with other musicians
Improvisation and jamming techniques
Music theory and songwriting
Ear training to improve pitch and rhythm
Listening and music appreciation
How to make learning music fun!
Guitar and bass guitar players must bring their own instruments, while piano/keyboard players and drummers can use our instruments.
The camp concludes with a performance at a local venue, giving students the opportunity to showcase their skills and perform for family and friends.
Enroll your child in our music camp and help them explore their love for music while developing their skills and confidence!


Beginner Guitar Camp
Looking for a fun and educational way to learn guitar? Join our week-long Beginner Guitar Camp! This camp is perfect for students with no experience to early intermediate level.
Students will learn guitar chords, scales, riffs, and well-known songs. Our skills and drills are designed to be easy enough for beginners to catch on quickly, while still being challenging and rewarding.
Our week-long camp is a great way for students to immerse themselves in guitar playing and gain enthusiasm for music.
The tuition for this camp is $350 for the week. Students must have their own instrument and bring their own lunch. We recommend wearing loose, comfortable clothing and shoes for outdoor play.
Don't miss this opportunity to learn guitar in a fun and supportive environment. Sign up today and take your first step towards becoming a rockstar!
Our Beginner Guitar Camp meets from Monday to Friday, with daily sessions from 10am to 3pm. For more details about this class, please visit our webpage at https://www.grossepointemusicacademy.com/music-camps/beginner-guitar-camp/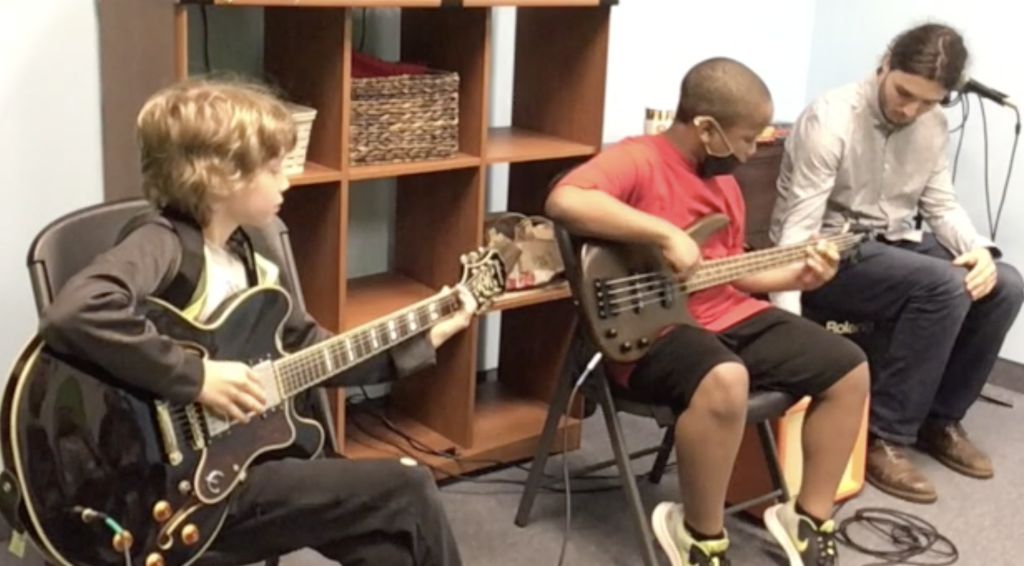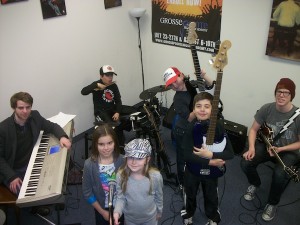 Check out our promo video using footage from previous camps!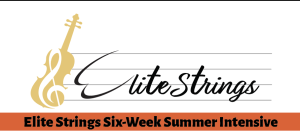 Grosse Pointe Music Academy is excited to announce the launch of our Elite Strings Camp, a weekly Summer Intensive program designed for violin players of all ages and abilities. Led by Metro-Detroit Violinist and Educator Elise Komer, this program is designed to help students take their playing skills to the next level.
Our Elite Strings Camp covers a range of topics, including theory, note-reading skills, chamber music workshops, and performance preparation. Whether you are just starting out or are an experienced musician, our program is tailored to meet your individual needs and help you reach your full potential.
At Grosse Pointe Music Academy, we foster a positive and all-inclusive environment that encourages and inspires musicians to explore and grow in their musical abilities. Our experienced instructors are passionate about helping students develop their skills and reach their goals. By the end of the program, students will have greater confidence in their playing, an inspired sense of musicianship, and new friends!
We encourage you to secure your spot in our Elite Strings Camp today before classes fill up. Don't miss this opportunity to take your playing skills to the next level and connect with other passionate musicians.
2022 Summer Programs: (2023 Updates in this page coming soon)
Weekly Violin Intensive For ages 5-18.
Group 1 – Ages 5-7
Group 2 – Ages 8-12
Group 3 – Ages 13-18
240.00 Per Student for the 6 Week Violin Course
Testimonials
"Our son was taking private guitar lessons for a couple of years but was always shy to play in front of anyone. We enrolled him for one of the Grosse Pointe Music Academy's camps, and it really boosted his confidence. The teachers did an excellent job of mixing fun with learning."
– Tim S.
"We decided to try a music camp just to give our daughter something to do over the summer break. She had a great time and made some big strides in her playing ability on the keyboard. They also let her try out other instruments. She thought that was super cool!"
– Tina B.
Music Academy Locations