Evan Veasey is a guitarist and professional musician based in the Grand Rapids area. He began playing guitar in 2006. Growing up in Ann Arbor he studied with Guitar Center King of the Blues finalist Alex Johnson, jazz guitarist Alex Anest, Motown collaborator and jazz educator Mick Dobday, and jazz trumpet player Paul Finkbeiner.
Phone: (734) 780-6511
Email: vz5555@gmail.com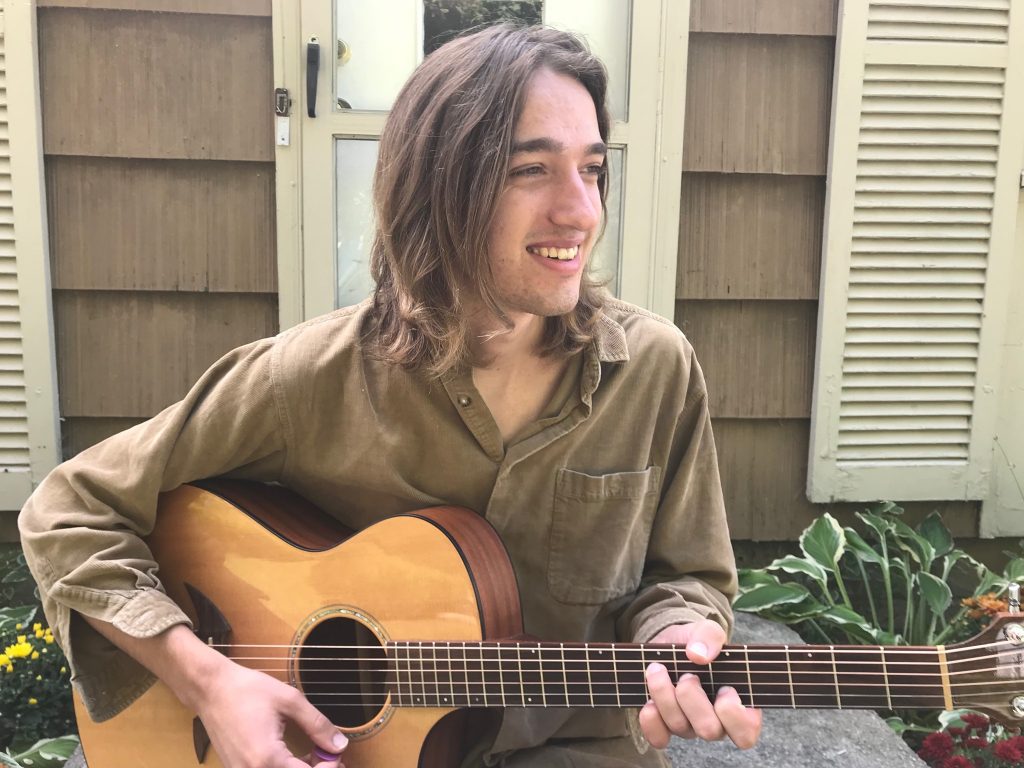 In 2014 Evan started pursuing a degree in Jazz Studies at the University of Michigan, graduating with honors in 2018. During that time Evan studied with jazz bassist and frequent Wynton Marsalis collaborator Bob Hurst, internationally-renowned jazz pianist Benny Green, and the many other esteemed faculty of the University of Michigan. Most notably, he studied privately for those four years with New York jazz guitarist Miles Okazaki. A member of Steve Colman's Five Elements, Thelonious Monk competition finalist, and frequent collaborator with Dan Weiss, Okazaki played a large part in developing Evan's musicianship and understanding of the jazz tradition.
As a player, Evan has shared the stage with a number of notable performers, including Regina Carter, Joey Defrancesco, Marion Hayden, and Ali Jackson. He has made multiple appearances at the Detroit Jazz Festival, toured the East Coast with the University of Michigan Jazz Ensemble, opened for the California Guitar Trio with his group the Ann Arbor Guitar Trio, and has even performed for a University of Michigan halftime show in front of over 100,000 people!
Outside of jazz, Evan is a founding member of indie rock band Fallow Land. In this group he has toured internationally, recorded with Michigan folk artist Chris Bathgate, recorded with former Minus the Bear keyboard player and producer Matt Bayles at Stone Gozzard's Studio Litho, opened for the English math rock band Delta Sleep, goth songwriter Emma Ruth Rundle, early 2000's indie rock pioneers Cursive, Longwave, the Sea and Cake, and many others.
In addition to performing, Evan has been teaching guitar, bass guitar, ukulele, and songwriting in his own studio and, more recently, through the Grosse Pointe Music Academy for the past 6 years. In that time he has taught hundreds of students ranging in age from seven to seventy-seven and ranging in skill from never-touched-a-guitar beginners to pros looking to expand their abilities. Evan is a contributing content editor on Dr. Colleen Conway's book,​ Private Music Lessons: A Manual for Teachers​ in 2019. Evan uses a holistic teaching approach specially catered to each student's needs. Lessons are structured around a student's personal goals, with an emphasis on overall musicianship. New to the Grand Rapids area, Evan is excited to bring his knowledge and expertise to anew community of budding musicians!
Phone: (734) 780-6511
Email: vz5555@gmail.com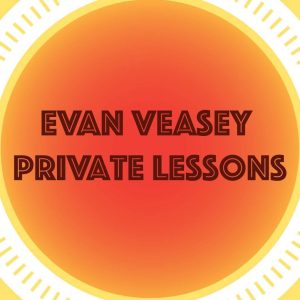 Guitar Lessons in Kentwood MI
Guitar Lessons in Wyoming MI
Guitar Lessons in Grandville MI
Guitar Lessons in Ada