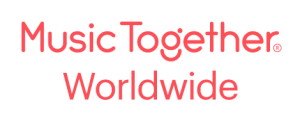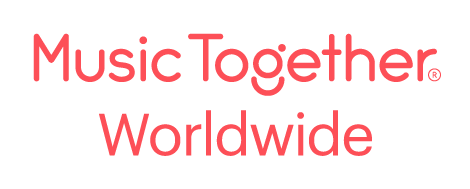 Sarah Boyd; Center Director/Certified Music Together® Teacher
Sarah is a certified (Level 1) Music Together teacher, holds a current Michigan Music Education teaching certificate, and has completed certification in Early Childhood Music Development through the Gordon Institute of Music Learning. Growing up, Sarah loved playing piano and teaching piano, and toured nationally in high school with a choral group. She remembers her family making music with her at a very young age, her mom playing accordion while they all cleaned the kitchen together! After teaching music at Cornerstone Schools in Detroit for 4 years and upon the arrival of her first child, Julia, Sarah pursued a career as a Music Together teacher and director in 2010. Fall 2020 marks 10 years as a Music Together center! Sarah is grateful for the opportunity to bring her love of music and young children to the community, and looks forward to sharing Music Together with more and more families each year. Sarah shares life with her husband Ryan, and four children: Julia (now 11), JP, Luke and Wesley. As an avid music educator, Sarah loves teaching piano and is the Lead Teaching Artist for the Detroit Symphony Orchestra. Sarah completed Certification Level 1 in Music Together in 2012. She is currently working on her Master's of Music Education at Eastern Michigan University and is enrolled for Certification Level 2 for summer 2021 with Music Together Worldwide.
Emily Schienke, Certified Music Together Teacher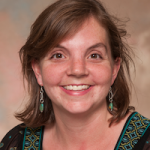 Emily Schienke was a Music Therapy major and has a BMT from Eastern Michigan University where her major instrument was voice. She performed with EMU's university choir in Carnegie Hall in NY City. She also plays guitar and some percussion instruments and played flute in grade school and high school marching band. She has worked as a music therapist for the past 8 years working with children and young adults with varying disabilities including autism, Downs Syndrome, Williams Syndrome, and other types of cognitive, speech, and motor delays. She has also taught piano lessons to typically developing children as well as children with special needs. Emily is presently doing part time music therapy work, and is a mother to 5 wonderful little girls, and loves teaching Music Together classes – Mixed Ages, Babies and Generations! As Emily says in her own words, "I have experienced the enjoyment and powerful bond that music can bring to a family in my own home and in the homes of many of the children I have worked with. These experiences led me to the Music Together curriculum as a way to teach and further be involved in family music making." Emily completed Certification Level 1 in Music Together in 2018.
Christine Divito, Registered Music Together Teacher
In addition to teaching Music Together, Christine is a certified K-12 music educator in Michigan and has 8 years experience teaching Grades K-6 music. She also holds a BMus degree in Music Education and a MM Degree in Vocal Pedagogy from Oakland University. While at OU, Christine had the opportunity to perform on stage in theatre and opera and also with The Rolling Stones at Comerica Park during their 2015 tour with the Oakland Chorale (while 7 months pregnant!).
Christine is also a Music Together mom, attending classes with her daughter since she was 8 months old. "Music Together has been a wonderful experience for my daughter and I. Seeing her develop through the classes, not only musically but also with language and motor development, has been nothing short of amazing. Music Together taught me the importance of early childhood music and I am forever grateful for the knowledge and experiences. I am so excited to share this music and program with other children and families."
Kelli Wereley, Certified Music Together Teacher
Kelli has been teaching for Hummingbirds Music Together for three years. She began attending classes with her oldest daughter, Eleanor (4), when she was a baby, and fell in love with the program immediately! Her younger daughter, Ruby (2), has been an MT kid since the womb. Kelli teaches Mixed Age, Rhythm Kids and Music Together Preschool. She holds a Bachelor's of Fine Arts in Theatre from Wayne State University, and enjoys performing on stage with local theatres. Kelli also has a love for social media, and she delights in managing the online platforms for multiple Music Together centers. She received her Music Together Teaching Certification Level I in 2019. She plans to continue her music education and grow her career in the years to come. Kelli enjoys being goofy and reminding parents that you don't need to sound "good" to make music.
Leah Fox, Registered Music Together Teacher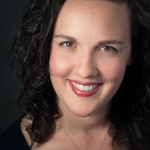 Leah has always enjoyed music, starting piano lessons when she was four and earning her B.A. in Music from Huntington College and her M.M. in Piano Performance from the University of Nebraska-Lincoln. She began her Music Together journey as a parent when her son was nine months old. Since then, she became certified to teach Music Together and is almost through her second cycle of the nine MT collections. She works locally as an accompanist, actor, and music director–recent credits include SHE LOVES ME (Amalia), MARY POPPINS (Mary Poppins), A LITTLE NIGHT MUSIC (Charlotte), BIG FISH (Music Director), and EDGES (Music Director). Leah truly enjoys connecting with parents and kids through this program, as well as the rich variety of musical styles that it offers to our growing musicians!
Music Together LLC. Music Together is a registered trademark. Hummingbirds Music Together is licensed by Music Together LLC. For more locations: www.musictogether.com – (800) 728-2692