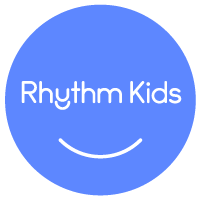 Join us for Rhythm Kids Kangaroo Camp this July!
Rhythm Kids by Music Together supports The Kangaroo Rhythms feature drumming patterns inspired by the Australian didgeridoo. We'll learn a traditional song and "sit-down dance" from the Torres Strait Islanders called "Taba Naba"; and with "Hand in Hand," we'll explore body percussion and try a three-part round. We'll jam and solo-sing to the reggae beat of "Every Day's a Good Day" and, of course, have lots of fun moving like "Krazy Kangarooz"!
This camp will include piano improvisation activities with our Rhythm Kids patterns! Taught by Sarah Boyd, certified Music Together teacher and certified music educator, specializing in piano & early childhood music.  All 18 songs in this collection have been chosen and arranged specifically to support each student's music development.
Ages 4-7 yrs