Winter, Spring, Summer, Fall 2023 Music Together Class Registration
Indoor and Outdoor tuition rate is $229.00 for the 10-week session.
Special Sibling rate is $159.00 for the second child.
Third sibling is free!
Infants 9 months and younger attending with a paid sibling are free.
Summer Session is 6-Weeks for 149.00, Second Child is 99.00, Third Sibling is Free!
OUTDOOR CLASSES AT GROSSE POINTE UNITARIAN CHURCH
RHYTHM KIDS CLASS – Spring 2023 Music Together Session Schedule (4-8 yrs old)
INDOOR CLASSES AT GROSSE POINTE MUSIC ACADEMY AND GROSSE POINTE WAR MEMORIAL Winter Music Together Session Schedule
Join us for the Spring Song Collections!
Join us for the Maracas Song Collection this Spring!
Your children will love the energy of this collection! New songs include the enchantingly rhythmic "Al citrón," based on a traditional Latin American children's game, and "Bout My Friends," sure to have everyone dancing to its funky blues. In addition to your weekly classes, tuition includes materials for you to use at home, access to the online Family Music Zone and Hello Everybody app, and a family newsletter full of resources and music-making ideas!
About the Illustrators
Read more about Jaime Kim on her website: https://www.jaimekim.com.
See more of Gerald Kelley's work on his website: https://www.geraldkelley.comBACK TO TOP
Swim along with the Sea Turtle Collection! (ages 4-8):
Sea Turtle draws inspiration from Malaysia, Lebanon, and other regions of the world, with drumming patterns adapted from Turkish rhythms used for dancing. Three NEW songs are included this semester! The sea turtle's ability to swim as far as 10,000 nautical miles–yet always return home–inspired "Turtle Back Home." "Wau Bulan," a Malaysian folk song, describes the beauty of the Malaysian traditional kite (wau), with a rounded bottom shaped like a half moon (bulan), as it flies up high in the sky. "Ala Dal'Ona" is a well-known traditional Lebanese dabke, a style of dance typical in Levant countries such as Jordan, Syria, and Lebanon. Children will delight in imaginative play, drumming, and dancing with this rich, eclectic collection of songs and chants. Tuition includes our Sea Turtle Collection recording, songbook, and access to drumming videos with Rhythm Kids creator Tom Foote.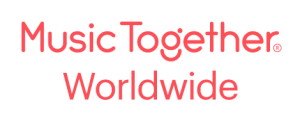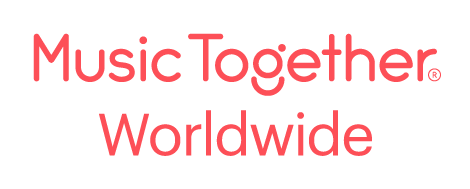 Music Together art & logo design copyright ©1992–2022 Music Together LLC. Music Together is a registered trademark. [Hummingbirds Music Together] is licensed by Music Together LLC. For more Music Together locations: www.musictogether.com