Winter 2022 Music Together Class Registration
Outdoor tuition rate is $214.00 for the 10-week session.
Special Sibling rate is $144.00 for the second child.
Third sibling is free!
Infants 9 months and younger attending with a paid sibling are free.
OUTDOOR CLASSES AT GROSSE POINTE UNITARIAN CHURCH Winter Music Together Session Schedule
RHYTHM KIDS CLASSES At GROSSE POINTE WAR MEMORIAL Winter Music Together Session Schedule
INDOOR CLASSES AT GROSSE POINTE MUSIC ACADEMY AND GROSSE POINTE WAR MEMORIAL Winter Music Together Session Schedule
Join us for the Drum Song Collection this Winter!
We're outdoors and indoors!
This upcoming session, your little ones will love jumping and hiding in "John the Rabbit" and "Sneak and Peek." You'll all be mesmerized by the beautiful lullaby, "Arroró, mi niño" and enjoy the catchy rhythms of "Jim Jam Drummer." In addition to ten weekly classes, tuition includes audio recordings to play at home and on the go, a colorful illustrated family songbook, and resources with bonus music-making ideas to try at home.
Tree Frog (Rhythm Kids) Collection this Winter:
This semester, your child will learn to drum, sing, move to new rhythms, work in ensembles, conduct, improvise, and play dynamic music games! The Tree Frog Collection contains energetic triple-meter rhythms inspired by Japanese Taiko drumming. We'll explore these patterns in "Suzume Odori" (Sparrow Dance), as we adapt the intricate steps danced in festivals throughout Japan. "Canta Coquí" (Singing Frog) has two distinct song phrases that evoke the abundant Puerto Rican tree frogs singing and hopping everywhere! We'll celebrate the beautiful rivers and mountains of Japan in "Tree Frog Song," while learning a delightful Japanese hand-clapping game. And "Tree Frog Night" will give us a chance to experience a night in the life of a tree frog! All 22 song selections have been chosen and arranged specifically to support your child's music development.
Your tuition includes your weekly classes with make up classes available, professional recordings to take home, an illustrated songbook with activity suggestions, digital access to Music Together's exclusive Family Music Zone® , and a family guide to understanding music development in children. Each family will receive 1 CD as well as a download code to access all music and materials on any device through our "Hello Everybody" app. Membership in the Music Together global community is far more than a once-a-week activity, the app and the Family Music Zone extend the learning and fun!
OUTDOOR CLASSES: Outdoor classes meet at Grosse Pointe Unitarian Church, 17150 Maumee Ave, GP, 48236
In case of inclement weather (rain, low temps, wind) class will be moved to Zoom at the same time. We will not hold outdoor makeup classes.
Rhythm Kids by Music Together® is our music, movement, and drumming program that helps children complete the pathway of early childhood music development from birth to age 8. Rhythm Kids is segmented into two classes, one for children ages 4–5, and the other for children in kindergarten, first, and second grades. Rhythm Kids will engage with the ALLIGATOR Collection for Fall 2021.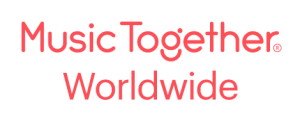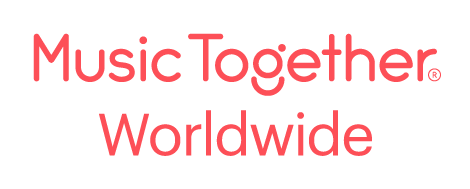 Music Together art & logo design copyright ©1992–2022 Music Together LLC. Music Together is a registered trademark. [Hummingbirds Music Together] is licensed by Music Together LLC. For more Music Together locations: www.musictogether.com