Songwriting Classes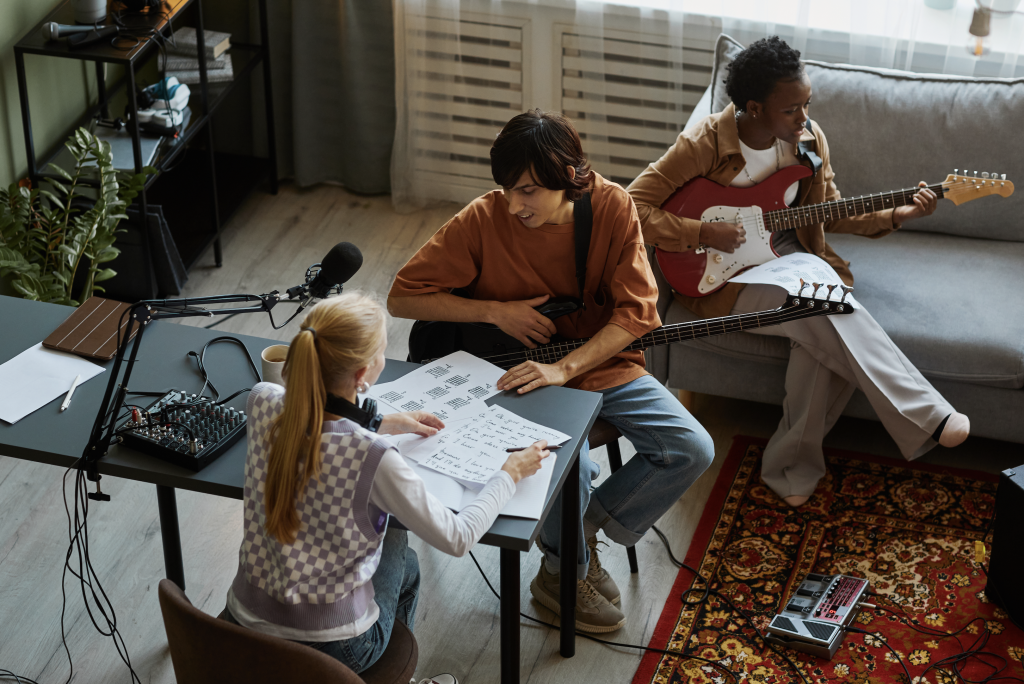 If you're an aspiring musician, you know that writing a great song can be challenging. However, with the right guidance and instruction, anyone can learn the fundamentals of songwriting and develop their skills to create truly exceptional music.
At Grosse Pointe Music Academy, we understand that songwriting is a complex subject that involves a mix of music theory, artistic expression, and literary and lyrical skills. Our experienced teachers have written their own songs or have knowledge of the avenues for forging a path to good songwriting skills. With our help, you can learn to write songs that are not only musically sound but also have a powerful emotional impact.
We are excited to announce that we will soon be offering Songwriting Classes and Workshops to help musicians of all skill levels learn to write great songs. Whether you're a beginner or an experienced musician looking to take your songwriting to the next level, our classes will provide you with the tools and knowledge you need to succeed.
Our Songwriting Classes and Workshops will cover a wide range of topics, including the fundamentals of songwriting, music theory, developing your own unique style, and refining your compositions. We'll also explore various genres and styles of music, so you can learn to write songs that are tailored to your specific interests.
Our teachers are experienced songwriters who will work with you one-on-one to help you achieve your songwriting goals. Whether you want to write catchy pop songs or introspective ballads, we can help you develop the skills you need to make your music stand out.
If you're interested in taking Songwriting Classes or Workshops at Grosse Pointe Music Academy, please contact us with details about what you hope to accomplish. We'll pair you with the right teacher to help you get started on your songwriting journey. Be sure to check back with us for updates on our workshop and class offerings.