The Voice: Can Anyone Learn to Sing?
Do you sing along with the radio? Sing along to a Broadway musical? Sing in a school or church choir? If so, then singing lessons may be right up your alley!
Singing is just one branch of the tree that creates all the music in the world. Taking music lessons is a great way to expand your musical knowledge and experience. Singing lessons offer so many benefits to one's life in addition to musical understanding.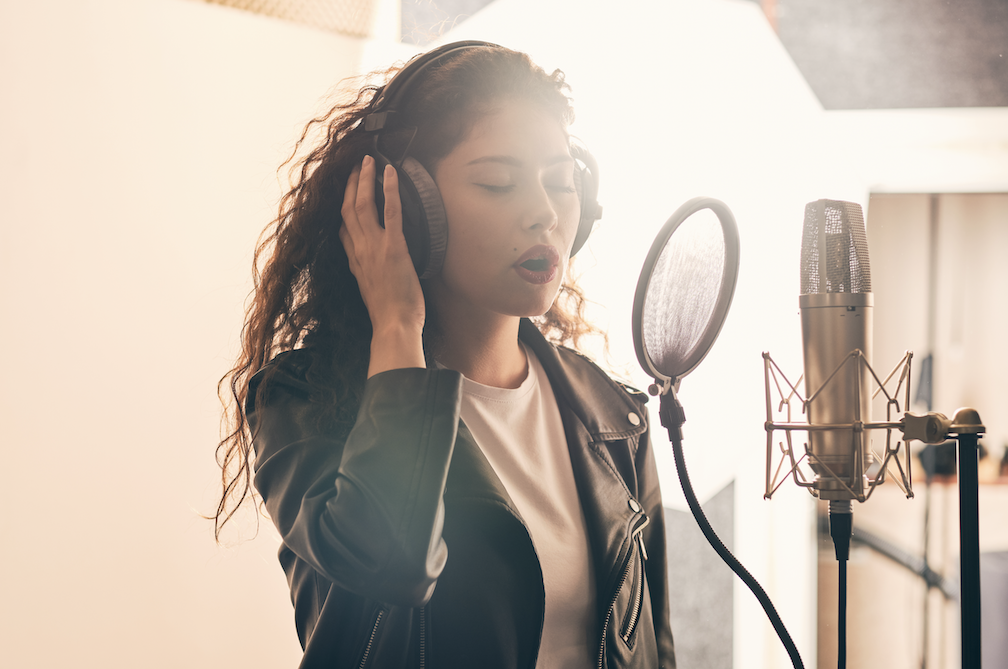 Can anyone learn to sing?
Yes! Singing is just like any other instrument, sport, hobby, activity, etc. Anyone can learn, it just takes practice. Matching pitch can be hard for some people, which is where the notion of tone-deafness comes from. Being tone-deaf simply means that a person struggles with matching pitch and staying in tune. These challenges can be improved with the help of a vocal instructor!
Do I have to sing formal or classical music like opera in my voice lessons?
No! The basics of singing can apply to all genres. Singing lessons are based on the student's individual interests.
Does daily singing have any health benefits?
With singing, breath support is everything. As you learn to sing, lung capacity will expand. Breathing with the whole diaphragm (lung and torso area) can be difficult to sustain, but it makes singing long phrases much easier. Additionally, singing helps with posture, lowers stress levels, and has other benefits. Singing lessons also work on projecting the voice. Projection, both when singing and speaking, is a valuable life skill to possess, especially when speaking to a large crowd. However, it is important to do so safely, or shouting may injure your voice.

Can singing improperly hurt your vocal cords?
Yes! It is important to sing with proper technique. Taking singing lessons is a great way to learn the correct way to sing and speak. Your private voice teacher will teach you how to properly take care of your voice so that vocal issues do not arise. Overuse can come from both speaking and singing and may look/sound different in every person. What some people don't know is that whispering when your voice is sore is not good for it. The best thing for overuse is vocal rest.
Are there any instruments that are recommended for singers to learn?
Basic skills in piano and guitar can be very handy as a singer. The ability to accompany yourself on an instrument is a skill that many musicians desire to achieve. Playing piano gives you the ability to play vocal warm-ups for yourself. Having basic skills on the piano and guitar can allow you to play for others as well. Quite a few pop songs consist only of few chords and simple rhythmic patterns, and they are therefore easy to learn. A singer can turn into a triple threat if they can also jam on the guitar and tickle the keys on the piano!
Written by Caitlin Sundquist
Voice lessons in Clinton Township MI
Voice lessons in Canton MI
Voice lessons in Brighton MI
Voice lessons in Grosse Pointe MI