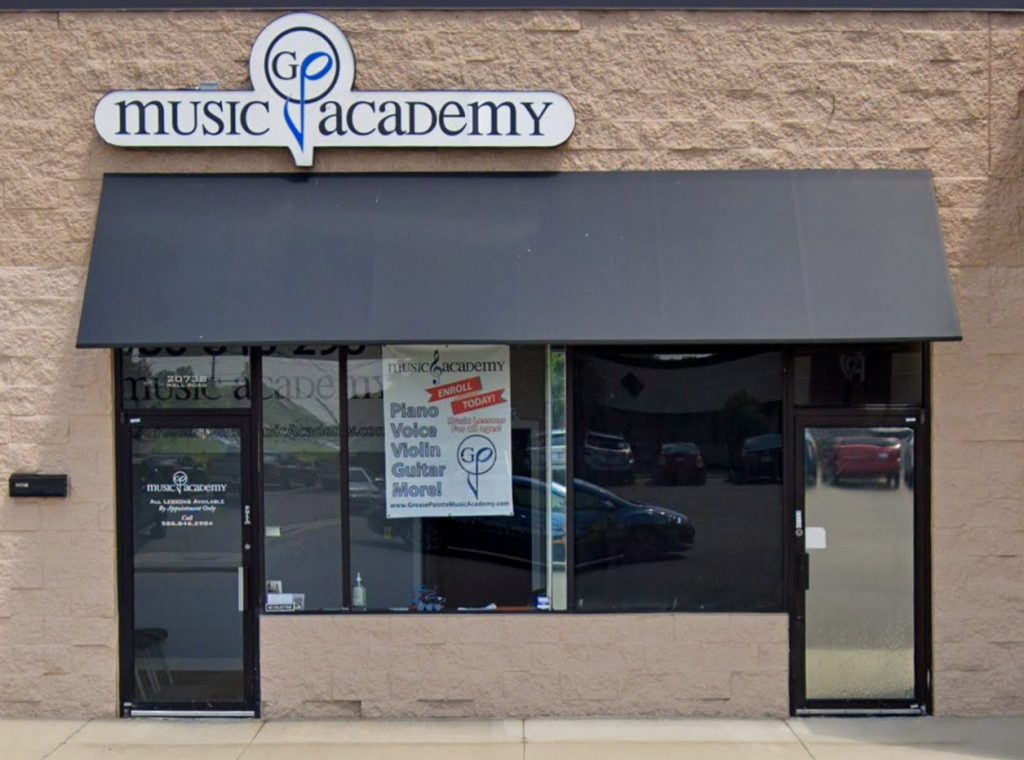 GP Music Academy of Clinton Township
20738 Hall Rd.
Clinton Township, MI, 48038
(586) 846-2984
Email
Now available for private lesson student enrollments!
GP Music Academy of Clinton Township is conveniently located in the Pointe Village Plaza at Hall and Heydenreich in Clinton Township, Michigan. We are a local music school that offers private lessons for a variety of musical instruments, including guitar, piano, drums, bass guitar, violin, voice, cello, and trumpet.
We believe that learning music should be a fun and engaging experience for our students. That's why we have a team of experienced and dedicated teachers who are passionate about helping students of all ages and skill levels achieve their musical goals. Our teachers are trained to tailor their lessons to each student's unique needs and learning style, providing personalized instruction that fosters musical growth and development.
Since our founding in April of 2016, we have become a hub for music education in the Clinton Township area. We have built a reputation for providing high-quality music instruction and have helped countless students discover their love of music. Our Pointe Village Plaza location is easily accessible from surrounding communities, including Macomb, Mt. Clemens, Chesterfield, Harrison Township, Fraser, Sterling Heights, and Utica.
At GP Music Academy of Clinton Township, we offer private music lessons for all ages and skill levels. We offer 30, 45, and 60-minute lessons that can be scheduled at a time that is convenient for you. Our goal is to help you become the best musician you can be, and we are dedicated to providing you with the support and resources you need to achieve your musical dreams.
We take pride in offering a fun, welcoming, and supportive learning environment that inspires creativity and fosters growth. Our staff is dedicated to helping students achieve their goals and realize their musical potential. If you're looking for a local music school that offers top-quality instruction and an engaging learning experience, look no further than GP Music Academy of Clinton Township.
Featured Instructor:
Ian is a freelance jazz musician and music educator based in the Detroit Metro Area of Michigan. Ian has a Bachelors of Music with a focus in Jazz Studies from Wayne State University based in Detroit, MI.
Ian has worked with many professional musicians across the state of Michigan and has performed at historic venues such as Cliff Bells, The Dirty Dog Jazz Cafe, and the Detroit Jazz Festival. Although Jazz is his musical focus, Ian has experience in pop, rock, and funk as well.
Overall, Ian specializes in teaching students with a wide range of experience levels and musical interests.