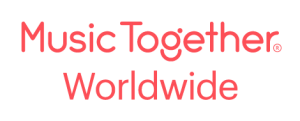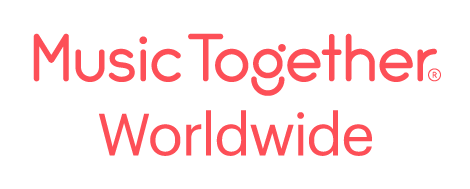 Tuition:
Music Together tuition is $214 ($139 for summer 6-week) for the first child.
Your tuition includes your weekly classes with make up classes available, professional recordings to take home, an illustrated songbook with activity suggestions, digital access to Music Together's exclusive Family Music Zone® , and a family guide to understanding music development in children. Each family will receive 1 CD as well as a download code to access all music and materials on any device through our "Hello Everybody" app.  Membership in the Music Together global community is far more than a once-a-week activity, the app and the Family Music Zone extend the learning and fun!
Siblings 9 months and older are $144 ($99 for summer).
Siblings 8 months and younger are free!
The third child is free!
Infants attending on their own are $214 ($139 for summer).
WINTER SESSION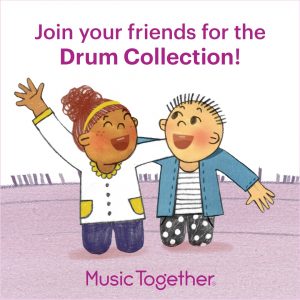 Join us for the Drum Song Collection this Winter!
This upcoming session, your little ones will love jumping and hiding in "John the Rabbit" and "Sneak and Peek." You'll all be mesmerized by the beautiful lullaby, "Arroró, mi niño" and enjoy the catchy rhythms of "Jim Jam Drummer." In addition to ten weekly classes, tuition includes audio recordings to play at home and on the go, a colorful illustrated family songbook, and resources with bonus music-making ideas to try at home.
Winter Registration is now open!
Winter tuition rate is 214.00 for the 10-week session. Special Sibling rate for Winter is only 144.00.
Winter Session Mixed age group Birth – 5 years  10-week class:
Guitar for Grownups 8-week class:
Music Together for babies 10-Week Class: (0 – 8 months)
Rhythm Kids Music Together Classes 5 – 7 years old.
Music Together Generations 10-Week Class:
New! Music Together Generations Class
Canton WINTER SESSION
Winter Session Mixed age group Birth – 5 years 10-week class:
Clinton Township WINTER SESSION
Winter Session Mixed age group Birth – 5 years 10-week class: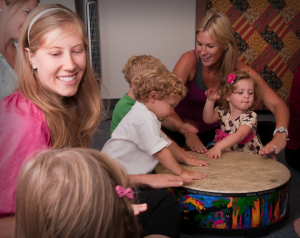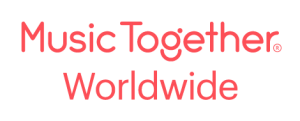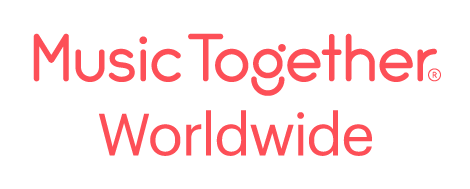 Music Together art & logo design copyright ©1992–2018 Music Together LLC. Music Together is a registered trademark. [Hummingbirds Music Together] is licensed by Music Together LLC. For more Music Together locations: www.musictogether.com