Young guitar beginners will need an appropriate sized guitar in order to make steady progress. Children and even smaller adults will benefit from a 3/4 sized acoustic guitar. A 3/4 sized acoustic guitar has a smaller body and shorter neck making it possible to reach all of the notes easily.
We have recommended the Yamaha Jr-1 for 3/4 Sized Acoustic Guitar for many years. This guitar currently retails for for 159.99. You can find it here at sweetwater.com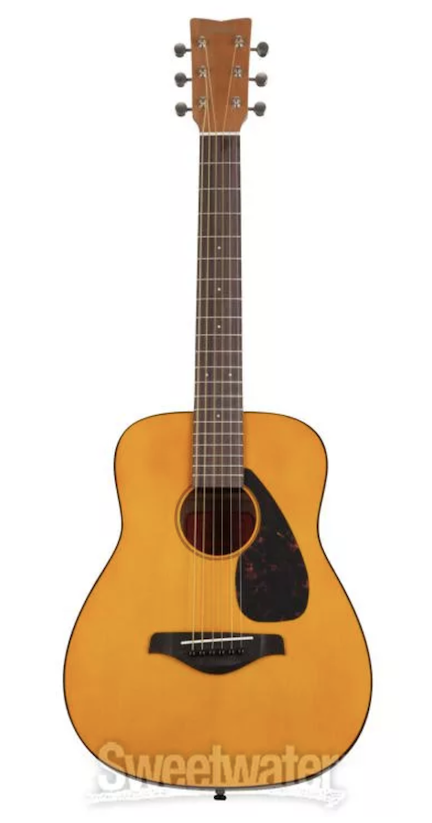 While there may be lesser priced options, it's essential to have an instrument that has proper string height from the finger board. If you get too cheap of an instrument it may be too difficult to play and can lead to a student becoming discouraged from practicing.
Learning a musical instrument takes time to establish basic proficiency. There's enough challenges in front of the new student so having a good instrument is very important!
Are you interested in guitar lessons? Have questions about making sure you're getting the right guitar? Our staff is ready and willing to assist. Call us today and we'll help you with all of your questions!
Generally guitar lessons are best for students aged 7 and up. Students aged 7-10 years old will typically stick to 30-minute weekly sessions. Students aged 11 and older will benefit from 45-minute or 60-minute weekly lessons.