Balduck Mountain Ramblers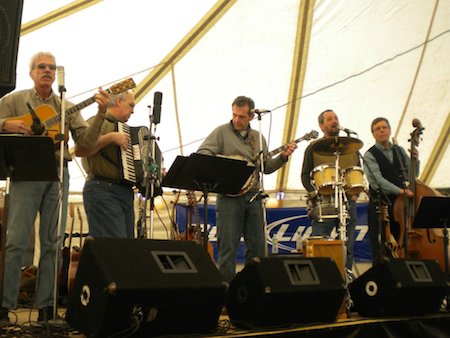 As always, the Balduck Mountain Ramblers will be busy celebrating St. Patrick's Day during the month of March. 2014 is our 30th anniversary year, and to help celebrate, we've been in the studio since early December working on an all-new recording – our first since 2006.  Much more info to follow. Here's what's coming up:
Friday, March 14th – 8:00 p.m. Historic Players Playhouse annual benefit concert. Reservations for cabaret-style seating are $30.00 per person and include a light dinner, refreshments (yes, that includes beer!), snacks and a tour of the beautiful Players Playhouse. A portion of the funds raised help support the Players Endowment Fund. For reservations, call313.259.3385. The Players Playhouse is located at 3321 E. Jefferson, about a mile east of the Ren Cen. 
Sunday, March 16th – 12:00 noon to 7:00 p.m. Annual Corktown Parade along Michigan Avenue. We'll be in the big tent at Nemo's, 1384 Michigan Avenue. For info call 313.965.3180.
Monday, March 17th – 12:00 noon – 7:30 p.m. Annual St. Patrick's Day celebration back in the big tent at Nemo's.
We'll keep you posted on the new CD – we will have copies available for sale at the March 14th Players gig, and you can contact me by e-mail, or at 313.617.1360 to reserve your copy. I have heard from a few people who have said that reaching Players Playhouse can be a challenge. I've been in contact with the folks there and they assure me that if you leave a message for Joyce she will call you back, so please be patient!
Slainte'
John
Thanks to all of you for your continued interest and support. We hope to see you soon!
Shared by Grosse Pointe Music Academy
Music Lessons for Students of All ages