DJ Course in Detroit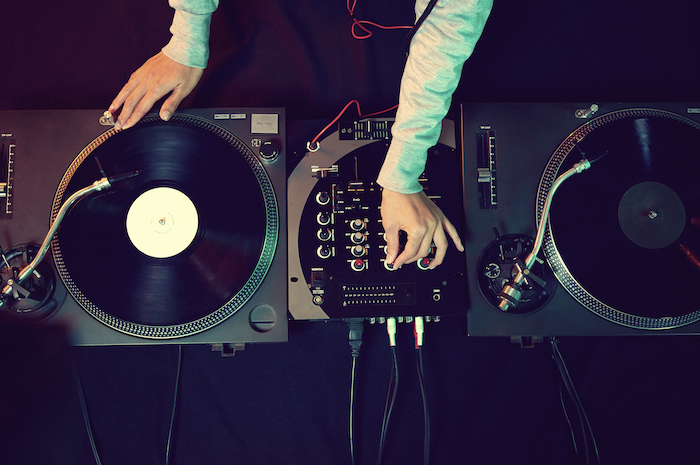 This course is designed to teach students the basics of DJing and to explore the world of music through dance and expression. Whether you're a beginner or more advanced, this course will provide you with the necessary tools to create quality mixes that reflect your unique style. We'll cover the history of DJing as well as the analog and digital mixing techniques needed to take your skills to the next level.
Although the focus is on Hip Hop DJing, we'll also delve into other musical genres and turntable styles such as EDM and Techno. Throughout the course, we'll study beats, timing, measures, beat-matching, song selection, scratching, beat juggling, blending, and phrasing.
The course is designed in stages, starting with the beginner level and progressing to intermediate and advanced levels, ensuring that each student has a solid foundation before moving on. Our goal is to give you the knowledge and tools needed to advance in the art of DJing.
Just like any other instrument, DJing requires practice and dedication to achieve proficiency and mastery. Our course is specifically designed to provide students with the basic tools needed to reach those levels of mastery.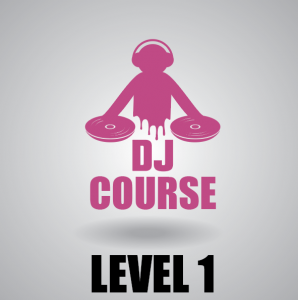 BEGINNER COURSE:
This beginner course focuses on the basic knowledge and techniques of DJing. This course offers hands-on instruction covering the history of DJing through the basic beginner techniques of blending, mixing, and scratching. This course offers a survey of the equipment, as well as the acceptance of all different musical tastes.
1

st Class (45 min): DJ History-How DJing started and has evolved in its many forms and techniques.

2

nd Class (60 min): Song structure of various musical genres.

**There will be a focus on Hip Hop and EDM (electronic dance music).

3

rd

Class (45 min): Getting familiar with the functions of the equipment used in DJing.

4

th

Class (45 min): Timing

5

th

Class (60 min): Basic scratching and timing.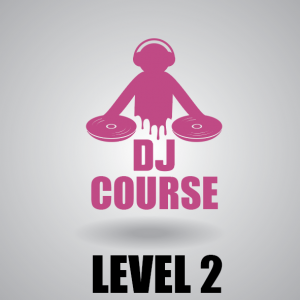 Intermediate Course:
This course will utilize the skills acquired in the beginner phase to put them in to practice with the purpose of being able to create an original mix and DJ set. **At the end of this course, I would like the students to be able to construct an original mix for an assigned length of time.
1

st

Class (45 min): Breakdown of a song (Intro, verse, bridge, chorus, outro, and phrasing).

2

nd

Class (60 min): Beat Matching (the technique of being to match two different records together to play at the same tempo).

3

rd

Class (45 min): Picking the music you want to mix

4

th

Class (60 min): What are "Cue Points" and how to set them on vinyl records or digital software.

5

th

Class (45 min): How to organize vinyl record and digital crates by musical genre and set list.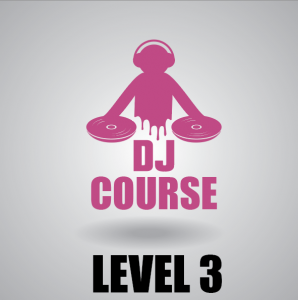 Intermediate Mixing and Scratching:
This phase is geared to help the DJ in their analog movement and control of the records.
1

st

Class (60 min): Intermediate techniques of Mixing, Blending two tracks together.

2

nd

Class (45 min): Turntablism (The art of manipulation recorded records to produce an original analog track).

3

rd Class (60 min): Scratching (The art of moving the record, analog, back and forth to create a sound and tone).

We will also be learning to scratch on beat.

4

th

Class (60 min): Mixing different BPM's (Beats Per Minute) and musical genres; transitions.

5

th

Class (45 min): Beginning of advanced scratching techniques.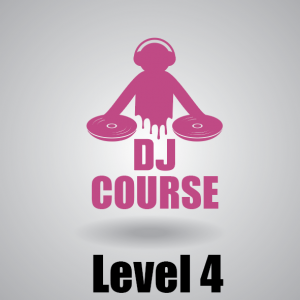 Phase 4 (Final course): Advanced Scratching:
This final phase will be a continuation of proficiency of the skills learned in the previous course. This course will focus on the advancement of the more the complicated skills of advanced scratching and trick mixing.
1

st

Class (60 min): Advanced Beat Juggling.

2

nd

Class (60 min): Delayed record mixing, trick mixing.

3

rd

Class (60 min): Advanced scratching techniques and patterns (Flares, Transformer, Crabbing, Chirping).

4

th

Class (60 min): Transitioning smoothly between the different scratches.

5

th

Class (60 min): Students will perform a three minute scratch routine incorporating the techniques and improvisation they have learned throughout the course.