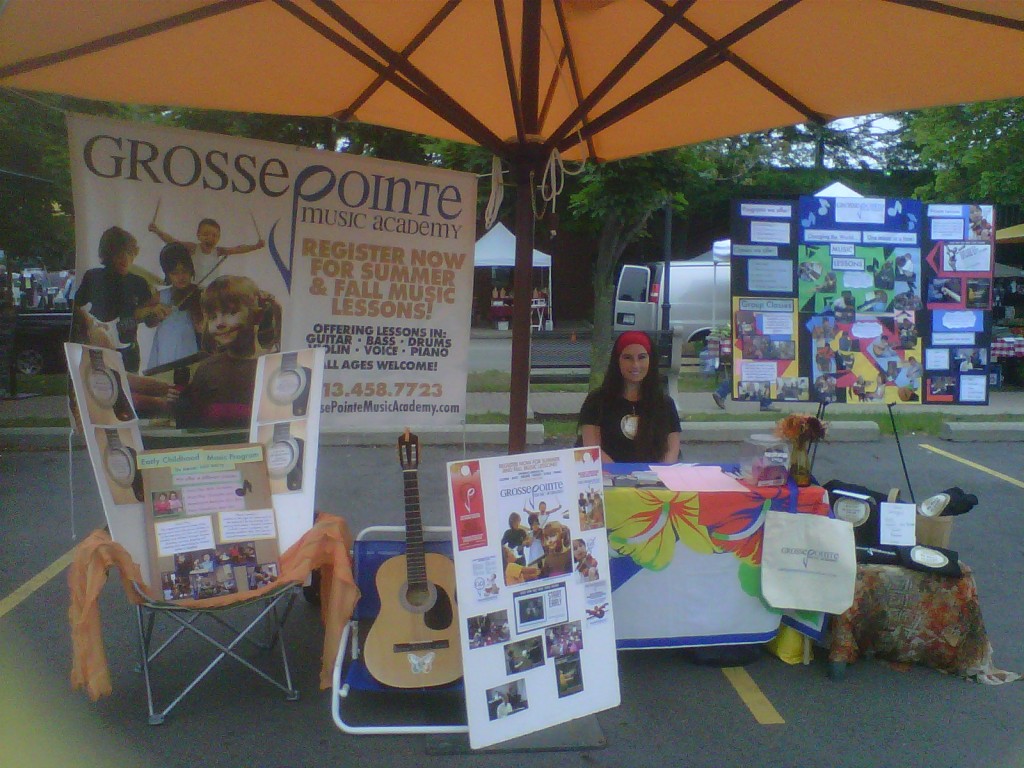 Kercheval, between Nottingham and Wayburn, Grosse Pointe Park, MI, 48230
Fruit, vegetables, baked goods, sauces, crafts.
Hours: 9 a.m.-1 p.m. Sat., May-Oct.
This open air market brings you the best Michigan grown produce, and an array of products to satisfy the shopper in all of us.
The Farmers Market experience is about being able to speak directly to the producer about their products and obtain fresh grown Michigan produce, along with perusing all the merchandise your neighborhood market has to offer.
Come along and see for yourself and make a visit to the Market this years resolution.
Stop by and see the Grosse Pointe Music Academy Table.  Enter to win a Free Grosse Pointe Music Academy T-Shirt.  You can also pick up information on Lessons for Piano, Guitar, Bass Guitar, Drums, Violin, Voice, Flute, Sax, Clarinet, and more.