Now is the perfect time to start taking music lessons. Music education not only provides a great workout for the brain, but it's also a lot of fun. Come and experience it for yourself – don't just take our word for it. Remember, it's never too late to start dedicating time, practice, and passion to a new hobby or skill.
At Grosse Pointe Music Academy, we are pleased to offer two distinct group piano classes for adults: Piano Progressions and Beginner Piano Bootcamp. Both classes are designed to provide a supportive and collaborative environment where adult learners can develop their piano skills and grow as musicians.
Spring 2023 Session Starts the Week of April 10th
Piano Progressions is an intermediate group piano class for adults who already have some experience playing the piano. This class is perfect for students who have taken introductory piano classes or have some private lesson experience and are looking to take their skills to the next level. Over the course of the class, students will build on their fundamental piano skills, including technique, theory, and ear training. The class will focus on developing harmony, melody, and rhythm, as well as teaching students how to play music as a group. By the end of the class, students will have enhanced their piano skills, built their confidence as a musician, and made new friends in the process.
Beginner Piano Bootcamp, on the other hand, is an intensive 6-week course for complete beginners who are interested in learning how to play the piano. This course is designed to provide a fast-paced and focused introduction to piano playing for adults. Over the course of the class, students will receive comprehensive instruction in the fundamentals of piano playing, including hand position, posture, and basic music theory. By the end of the course, students will have learned to play several songs, developed basic music theory skills, and gained the confidence to continue their piano education. Additionally, students will have made connections with their fellow students and instructors, building a sense of community and support.
At Grosse Pointe Music Academy, we are committed to providing high-quality piano instruction for adults in a supportive and engaging environment. Whether you are an intermediate player looking to take your skills to the next level or a complete beginner looking for a fast-paced introduction to piano playing, we have a class that will suit your needs.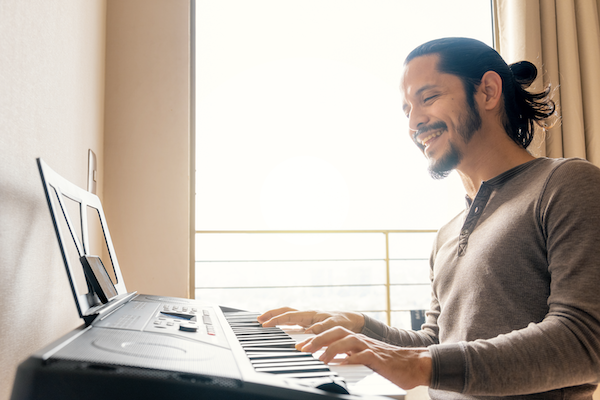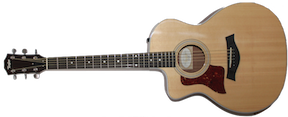 Upcoming Class offerings:
Group Guitar Lessons – Acoustic guitars are preferred over electric guitars for beginning players. Students will learn some basic techniques, fundamental chords, and rhythm.
Group Ukulele Lessons – Ukulele is a fun, four-stringed instrument, that has become extremely popular for adult beginners.