The only time you're ever going to get around to taking music lessons is to do it now. Music education is great for the brain and quite a bit of fun. Don't take our word for it, come and see for yourself! It's never too late to start dedicating time, practice, and passion for something.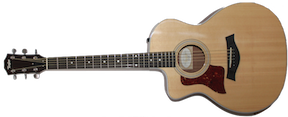 Class offerings:
Group Guitar Lessons – Acoustic guitars are preferred over electric guitars for beginning players. Students will learn some basic techniques, fundamental chords, and rhythm.
Group Ukulele Lessons – Ukulele is a fun, four-stringed instrument, that has become extremely popular for adult beginners.
Group Keyboard lessons – Classes coming soon!