Music Together November 2013
The Holidays are ALMOST here! 
It is always hard to believe how fast Fall goes and how quickly we go from enjoying the leaves turning colors to the busy winter holiday season. Your Hummingbirds Music Together friends are gearing up for an exciting and busy time with multiple events and we want to share them with you early so you can save the dates.
Upcoming Events:
Saturdays November 30 – December 21: Hummingbirds Music Together and the Grosse Pointe Momprenuers have been asked to help spread cheer throughout the holidays at "Santa's Village" in the Village of Grosse Pointe (located near Great Clips and LOFT, on Kerchavel St.) We have a fun schedule planned: Nov 30th – Make a Jingle Bell Bracelet, Dec 7th – Holly Jolly Jamboree Sing Along Dec 14th – Holiday Sing and Sign and Dec 21st – A Signing Storytime led by MomCat's Singing Academy! For more information visit www.thevillagegp.com and check our Facebook page, www.facebook.com/hummingbirdsmt
Wednesday, December 18 & Wednesday, January 8: The Canton Public Library has invited us back for two more fun filled events. In December, we will share holiday music classics from around the world including The Nutcracker. In January, we will have a sneak peak of the Winter Sticks Collection and hope to meet new friends that may join our Canton classes. Both classes run 10:00 a.m. – 10:45 a.m.
The Gift of Music
Hummingbirds Music Together offers gift certificates that can go towards classes at any time. If you are looking for something special to give friends or family, or you are being asked for gift ideas for your children, the gift of music is one that carries through a lifetime! To purchase gifts certificates please call (313) 458-7723. NOTE: Please remember, family members are always welcome to join your child/children at class so please do invite Grandmas and Grandpas to see how much the children love their musical gifts.
[catalog-product id="1123″]
NEW Singalong Storybooks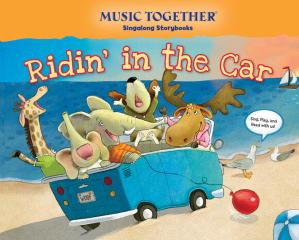 Music Together now offers a variety of beautifully illustrated sing along storybooks based on songs from the different song collections. Inspiring singing, pre-literacy learning, and imaginative play between children and their favorite adults, the storybooks are available in both hardback and board-book formats and include fun activity suggestions and a free download of the song. We will have books available in upcoming classes to see and purchase. To see the different storybooks available, visit http://store.musictogether.com/Singalong-Storybooks.php You can also show your children the cute "One Little Owl" music video featuring kids around the world and the book.
Hummingbirds Music Together wishes you and your family a peaceful holiday season!
-Miss Sarah, Miss Emily & Miss Hazimah