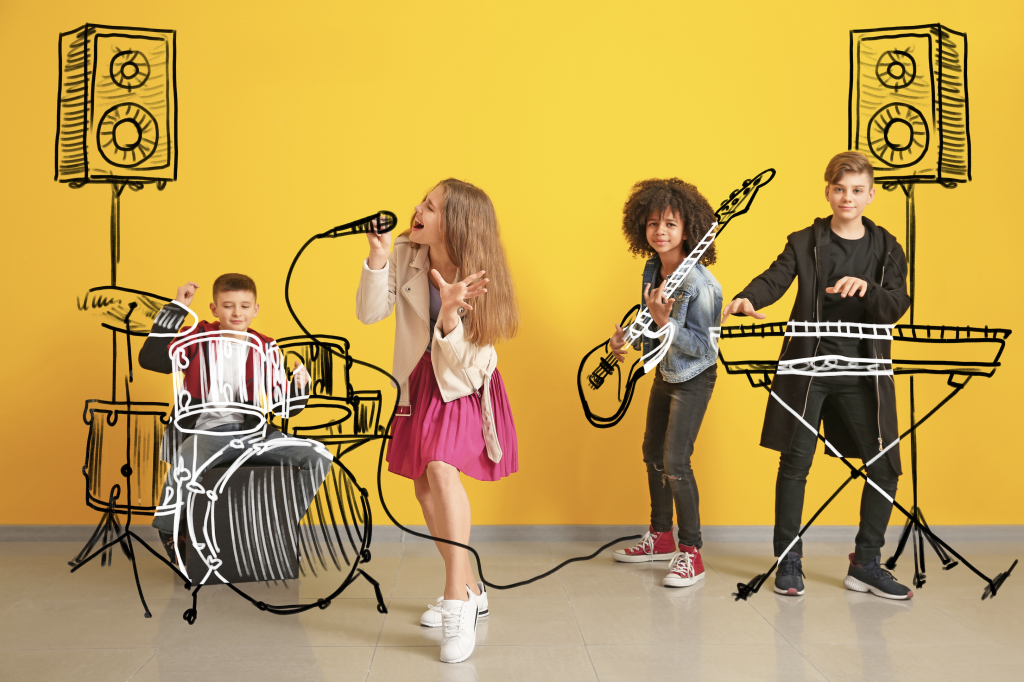 Are you looking for an exciting way to improve your guitar skills this summer? Look no further than Grosse Pointe Music Academy's Summer Guitar Camps 2023!
Our beginner Guitar Camp is perfect for those who are just starting out on their guitar journey. Join us from June 19th to the 23rd and learn the basics of guitar playing, including chords, strumming techniques, and music theory. For more details, click here.
For those who want to take their guitar playing to the next level, we offer two weeks of rock band camp from July 17th-21st and August 7th-11th, 2023. Our rock band camp is designed for beginner to intermediate guitar players, bass guitar players, drummers, pianists, keyboard players, and singers who want to improve their performance skills and learn how to play in a band setting. Participants will learn how to play with a rhythm section, improvise, and perform in front of an audience. For more details, click here.
At Grosse Pointe Music Academy, we understand that every student has their own unique learning style and pace. That's why our guitar camps are designed to be flexible and adaptable to each student's needs. Whether you're a complete beginner or an experienced player, our expert instructors will help you reach your musical goals.
Don't miss out on this opportunity to improve your guitar skills and have fun this summer. Sign up for our Summer Guitar Camps 2023 today!