🎵 Embrace the Magic of Music – Voice Lessons in Grosse Pointe Woods with Melody Balos! 🎶
Get ready to immerse yourself in the world of music with the exceptional Melody Balos, our newest voice instructor at Grosse Pointe Music Academy! With a strong foundation in jazz studies and a Bachelor of Music from Wayne State University, Melody's expertise shines through her captivating jazz performances that have left audiences in awe.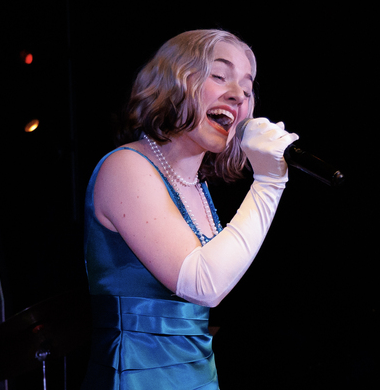 But that's not all – Melody's versatility as a vocalist and educator extends across all genres of music. Whether your heart beats to the rhythm of jazz, classical, pop, or any other genre, Melody has the skills and passion to help you excel. Her comprehensive approach to voice lessons ensures that students of all ages and skill levels can explore and develop their unique vocal talents.
Melody's dedication to teaching is evident in her ability to tailor each lesson to suit your specific goals and aspirations. Whether you're a beginner seeking to discover the joy of music or an experienced singer looking to fine-tune your technique, Melody's guidance will lead you on a transformative musical journey.
At Grosse Pointe Music Academy, we believe in fostering a supportive and nurturing environment for all our students, and Melody's teaching philosophy aligns perfectly with this vision. Her warm and encouraging demeanor creates a safe space for you to explore your voice, build confidence, and unleash your full musical potential.
Don't miss this extraordinary opportunity to learn from one of Grosse Pointe Woods' most talented and versatile vocalists. Book your voice lessons with Melody Balos today by clicking the link below:
🎤 Book Voice Lessons in Grosse Pointe Woods: Link to book lessons 🎶
No matter your musical preferences or aspirations, Melody Balos is here to help you unlock the magic of music and embrace the joy of singing. Join us at Grosse Pointe Music Academy and let Melody's expertise guide you on an unforgettable musical adventure! 🌟🎵