The Grosse Pointe Music Academy is excited to announce that it will be expanding to Canton. The academy was initially started in Grosse Pointe, and before that, the owner used to teach 45-50 students every week in Plymouth. However, an opportunity to start a guitar store in Grosse Pointe Park arose, and they decided to make the move. The academy quickly gained success on the eastside and expanded from offering only guitar lessons and sales to offering a full range of music instruction, including piano, drums, bass guitar, voice, violin, saxophone, clarinet, flute, rock band classes, and early childhood music classes. In 2009, the academy moved to a new location on Mack Ave.

The owner has received many requests from parents and teachers to provide music instruction in the Canton area, and the new location at 5880 N. Canton Center Rd. Suite 425 is easily accessible from various surrounding communities. The academy is thrilled to offer high-quality music instruction to the Canton area and plans to provide professional instrument and amplifier repair services as well. The Grosse Pointe students love the convenience of being able to have their instruments serviced by experts in a timely fashion.
The academy is currently seeking qualified candidates to teach music in the Canton area and is encouraging interested individuals to send their resumes and information to info@grossepointemusicacademy.com.
The academy will be keeping the same name and website, although changes will be made to accommodate the new location. It is essential to the academy to continue improving facilities and programs continuously. The academy is grateful to its students, teachers, and staff for their contribution to the academy's reputation as one of the best schools in Southeastern Michigan.
Sincerely,
Grosse Pointe Music Academy and Canton Music Academy
Update:
I am excited to share that since the original post about the Canton Music Academy, we have expanded significantly. We have now been operating in Canton for over 12 years, and we have opened up three more locations in the Metro Detroit area.
Our mission to provide the highest quality music education to students of all ages and skill levels remains at the core of our operations. We offer a wide range of music instruction services including piano, guitar, drums, voice, violin, saxophone, clarinet, flute, rock band classes, and early childhood music classes. In addition, we also provide professional instrument and amplifier repair services.
Our instructors are highly qualified, experienced, and passionate about teaching music. They provide personalized attention and guidance to each student, ensuring they develop the skills and confidence needed to achieve their musical goals.
We have continued to make improvements to our facilities and programs to ensure that our students receive the best learning experience. Our website has been updated to reflect the new locations, and we encourage you to visit and learn more about our services.
We remain committed to our vision of inspiring and empowering our students to develop a lifelong love for music. Thank you for your continued support, and we look forward to serving the music education needs of our communities for many more years to come.
Sincerely,
Henry Bahrou Founder and CEO, Canton Music Academy.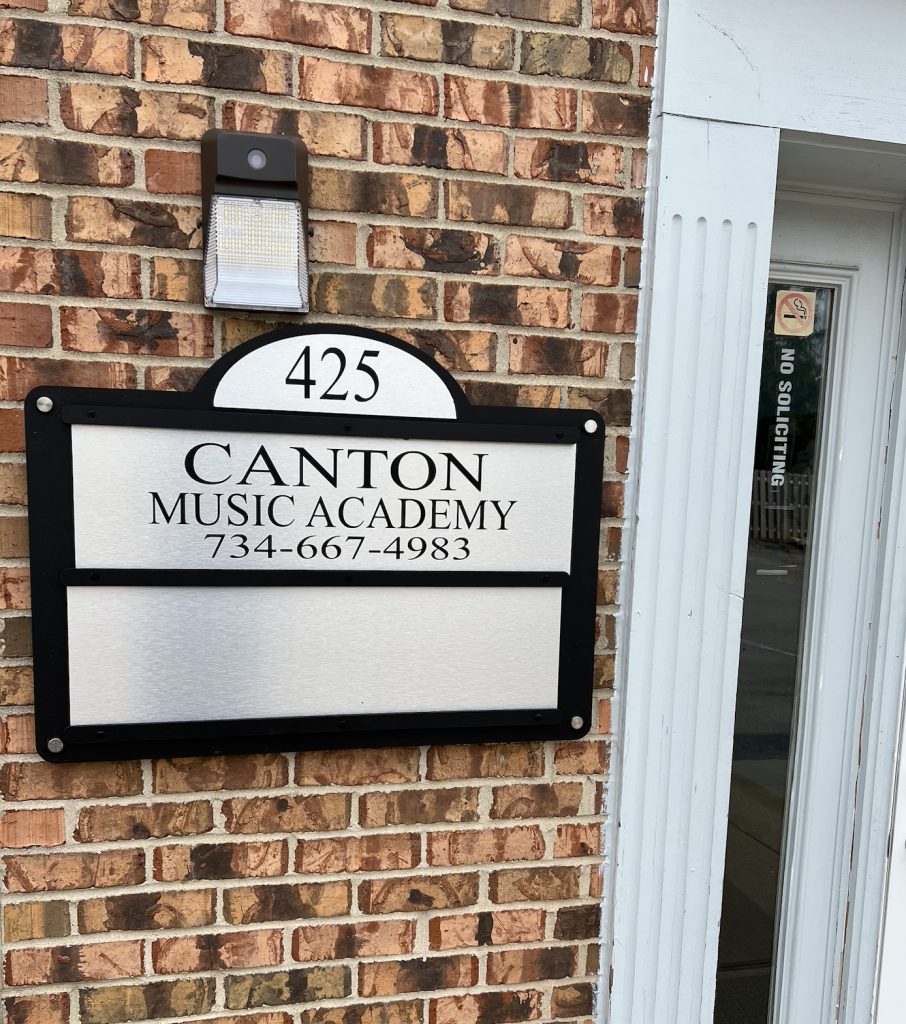 Grosse Pointe Music Academy (New Location)
5880 N. Canton Center Rd. Suite 425
Canton Township, MI
48187
734-667-4983
canton@grossepointemusicacademy.com