Grosse Pointe Music Academy is expanding to Canton!  Before opening up in Grosse Pointe, I used to teach 45-50 students weekly in Plymouth.  An opportunity opened up for me to start a guitar store in Grosse Pointe Park and I decided to make the move.  With quick success on the eastside, I was able to give up the lessons in the Plymouth-Canton area and focus exclusively on Grosse Pointe.  After originally starting off with just guitar lessons and guitar sales, we quickly started offering the full gamut of music instruction.  Guitar Union Music Shop became the Grosse Pointe Music Academy and we offer lessons for piano, drums, bass guitar, voice, violin, saxophone, clarinet, flute, rock band classes, and early childhood music classes.  We moved from Charlevoix St. to 17012 Mack Ave. in the summer of 2009.
Over the years I've received many requests from parents and teachers to offer the same music instruction services in the Canton area.  Our new location at 5880 N. Canton Center Rd. Suite 425 in Canton is a short commute from Novi, Northville, Plymouth, Livonia, Westland, Cherry Hill Village, Van Buren Twp., and other surrounding metro Detroit communities.  It is truly a joy for me working with teachers and students of music.  I am excited and eager to offer the highest quality music instruction to everyone in the Canton area.
In addition to music instruction we will offer professional instrumental and amplifier repair services.  Students in our Grosse Pointe location love the convenience of being able to have their instruments serviced by experts in a timely fashion.
Although we have hired some teacher, we are still looking for a few more and would like to interview qualified candidates.  If you are interested in teaching music in the Canton area please email a resume and information about yourself to info@grossepointemusicacademy.com.
Although the title of this post is 'Canton Music Academy', I've decided to keep the same name.  Thanks to our amazing students, teachers, and staff; we've gained a reputation for being one of the best schools in all of Southeastern Michigan.
We will soon be making changes to grossepointemusicacademy.com to accommodate the new location information.  Please help us spread the word to anyone you know, especially anyone you may know in Canton!  If you are in Grosse Pointe, please don't worry, we will continue to operate and improve our facilities and programs continuously.
Sincerely,
Henry Bahrou
Grosse Pointe Music Academy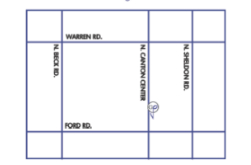 Grosse Pointe Music Academy (New Location)
5880 N. Canton Center Rd. Suite 425
Canton Township, MI
48187
734-418-0640
canton@grossepointemusicacademy.com