Drum Lessons in Canton MI
The Benefits of Learning to Play Drums
Drums are one of the most popular instruments around, and for good reason. They are incredibly versatile and can be found in nearly every genre of music. Canton Music Academy offers drum lessons in 30 minute, 45 minute, and 60 minute weekly sessions, providing students of all ages with the opportunity to learn this exciting instrument.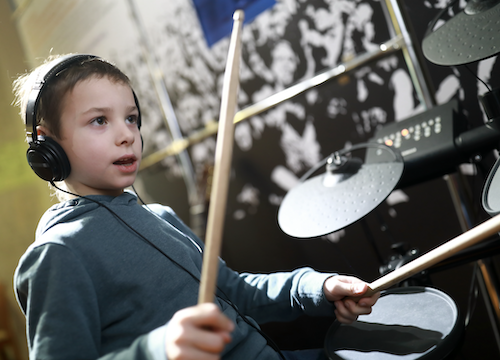 For young children, drums are an excellent choice because they offer an immediate sense of accomplishment. It's easy to make recognizable sounds on drums, which can be a big motivator for children just starting out with music. Canton Music Academy's drum lessons are designed to be fun and engaging, helping students to develop their musical skills in a supportive environment.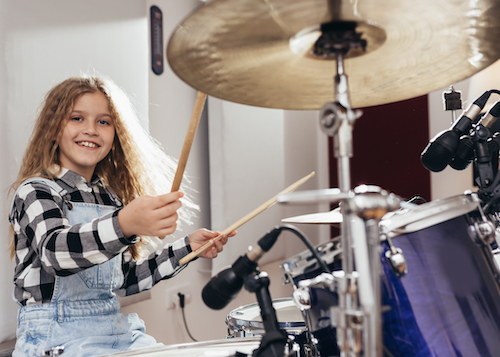 Drums also have a visual and auditory appeal that makes them attractive to students of all ages. Whether you're a young child or an adult, the rhythm and energy of the drums can be incredibly satisfying. Plus, the physical act of playing drums can be a great stress reliever.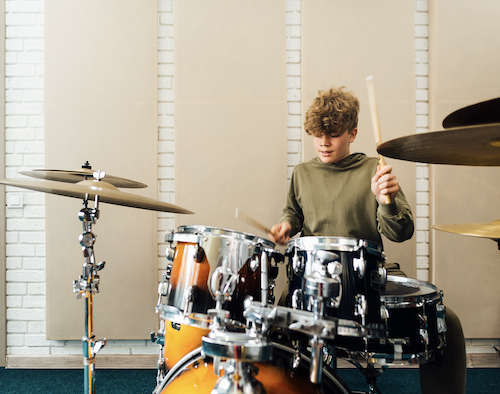 Of course, some parents may be hesitant to enroll their child in drum lessons due to concerns about the noise. Drums can be loud, but part of learning to play any instrument is learning how to control its dynamic range. At Canton Music Academy, students are taught how to play with control and precision, which can help to minimize any excessive volume.
For those who are still concerned about noise, there are a few options available. One is to use drum pads or muffle the drums to reduce the volume. Another option is to use electronic drums, which offer a range of sounds and can be played with headphones for a completely silent experience.
In conclusion, drum lessons at Canton Music Academy are an excellent choice for students of all ages. Learning to play drums offers a wide range of benefits, from boosting creativity and reducing stress to developing musical skills and learning to control volume. So why not give it a try and see what the drums can do for you?