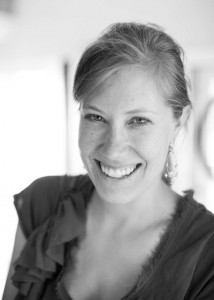 It seems kind of funny to write a blog about myself, but I hope to share my passion and commitment to the Music Together program through what I write.  I can remember making music as early as 3 years old, practicing my Suzuki violin lessons while my mom accompanied me on piano. Making music was a part of daily life in my house growing up, my grandpa was a professional accordion player and the tradition was passed down to my mom.  I've played piano and flute and belonged to a national high school touring choir, the Young Continentals.  In college I directed a small touring choir, majored in piano and received my Bachelor of Music Education degree from Grove City College. Right out of college I taught for five years at Cornerstone School in Detroit, preschool through eighth grade music and piano lab. It was truly where I began to learn about teaching music and asking questions about how we really learn music. This led me to attend an intense graduate course at Michigan State University led by Dr. Edwin Gordon, eminent music researcher on Early Childhood Music Learning.
From Dr. Gordon I learned how music is learned like a language, and how the first 5 years of life are the most influential in music learning.  Never before had I experienced music like I did there, hearing that we can all learn to improvise and audiate, or, think music. I also first heard about Music Together at this course. With the birth of my first child and the course I was very excited to try out Early Childhood Music! I spent the first 6 months of her life singing non stop to her, without words, and being amazed at her musical responses back to me at such a young age.  I was so excited to find a place at the Grosse Pointe Music Academy to share my musical passion and enjoyed teaching "Music Play" classes for 2 years. I completed my Music Together training in 2010 and taught my first Music Together collection, Flutes, while pregnant with my second child. He was born one week after our semester finished!
I sought out Music Together while working on a graduate course for my master's at Eastern Michigan University. After researching Early Childhood music programs, Music Together clearly stood out to me as a stand-alone in what it offered in the curriculum. Music Together recognizes that music is learned like a language and includes songs and chants without words in every collection (my favorite!). Music Together places parents in its philosophy as being the most important musical example in a child's life. Everything about our classes is designed to make a parent or care giver feel valued and educated about music development in their child.
Since teaching Music Together, one of my most favorite conversations with a parent went like this: the mother shared with me that her 2 ½ year old son had been asked by his grandma, "Can you tell me some of the words to the songs you sing in music class?" Completely unprompted, the boy replied "The focus is really on the music." WOW! This is someone who is paying attention…and yet had so much fun you would never have known! That's the Joy of Family Music. J Come check us out at our Winter Semester classes and demos starting next week.
By Sarah Boyd, Director of Music Together of Grosse Pointe