Join Bobby McManus and friends for what is sure to be a tuneful evening on Friday, September 16th at Andrew's on the Corner. Bobby will host an acoustic open mic event which will start at 9pm and go until at least 12pm.  This event will happen every other week.  Dates for the remainder of the year include: Sept 30th, October 14th, October 28th, November 11th, November 25th, December 9th and December 23rd.
Bring your acoustic instrument to play and sing whatever you like (No Stairway) in this open jam. This show is for you and the stage is yours. We want to meet new people and hear you rock out your tunes! Be sure to get to Andrew's early to enjoy some food from their tantalizing menu. They have plenty of appetizers, soups, salads and sandwiches to choose from. Of course there will be cold drinks all night long so come ready to party and have a good time in a friendly atmosphere.
Andrew's on the Corner is Located at the corner Joseph Campau and Atwater in the Rivertown Warehouse Disctric just east of Downtown Detroit.

View Andrew's on the Corner in a larger map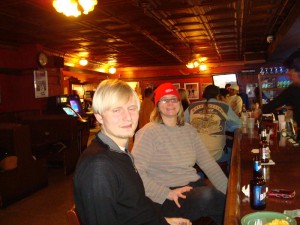 Bobby McManus is a Detroit area performer, recording artist, and a guitar instructor at the Grosse Pointe Music Academy.  He plays and teaches many styles of Acoustic Guitar, Electric Guitar, and Electric Bass Guitar.
Bobby hosts the open mic night to give east-side musicians a cool, friendly, and fun atmosphere to perform your music.  This is an excellent opportunity to get out, have a good time, and perform in a public venue.
Hours and location:
Open weekdays from 11 a.m. to 2 a.m.
Weekends from 6 p.m. to 2 a.m., open earlier for special events
Andrews on the Corner
201 Jos Campau
Detroit, MI  48207
(313) 259-8325
Andrew's Website
andrews@andrewsonthecorner.com
If music isn't your thing then check out Andrew's and catch a shuttle to see the Detroit Red Wings, Detroit Tigers or the Detroit Lions.
Andrew's Shuttle Information:
Our shuttle buses are available for hire by calling (313) 259-8325. 
We are available for pub crawls, bachelor/bachlorette parties, team events, and more! 
Andrews on the Corner provides shuttle service to Red Wing, Tigers, and Lions home games.
Valet parking is available in our monitored lot so you don't have to fight traffic and pay ridiculous parking prices. Our buses will take you right up to the stadium and return to pick you up after the game.
For Red Wings games, shuttle starts approximately 30 minutes before game time.
We also shuttle for most Tigers games, please call ahead to check!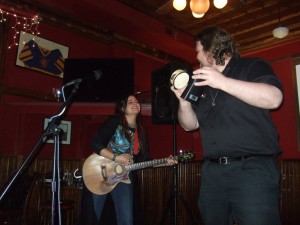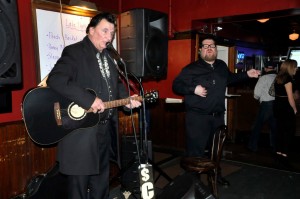 -Posted by Grosse Pointe Music Academy Staff writer
Grosse Pointe Music Academy offers private and group music instruction for students of all ages.  Lessons in Guitar, Bass, Piano, Drums, Violin, Viola, Flute, Saxophone, Clarinet, Trumpet, Ukulele, Rock Band Classes.
Located at 17012 Mack Ave.
Grosse Pointe Park, MI
48230
313.458.7723