February 22, $10
Presents:
The Funk Factor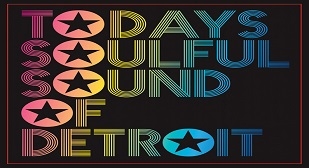 With Special Guests Vocalists
Jose Hamilton & Shirley Hayden
THE DETROIT SOUND IS BACK
For the lovers of soulful, funky and energetic music in the tradition of the music from the Golden Era of Detroit Music The Funk Factor is what you have longed for. Performing Classic Detroit songs and selections from the highly acclaimed "Today's Soulful Sound of Detroit" CD/LP and digital project The Funk Factor will take you back to at time when the musicianship and vocal abilities of Detroit performers were the toast of the town worldwide. Not only will The Funk Factor give you an exciting glimpse into Detroit's musical past you will also hear the soulful music of today's Detroit while hearing and seeing the musical sounds of Detroit's future. Just imagine in one performance experiencing Detroit's musical past, present and future.  Featured will be the extraordinary vocal talents of Jose Hamilton and  Shirley Hayden. Jose's tantalizing vocals are featured on the up tempo Motown/Detroit style dance stomper "Anytime You Need Love" from the "Today's Soulful Sound of Detroit" CD. If you are a fan of Marvin Gaye, David Ruffin and other great male vocalists in the Detroit tradition Jose is your man. Shirley Hayden is a member of JazShop, the featured vocalists on The Funk Factor's Northern Soul classic "Give It What Cha Got" from the "Today's Soulful Sound of Detroit" project. Shirley's musical past includes several other highlights. A member of The Parliament/Funkadelic family as a vocalist for The Parlet and also vocal group Jazzeray. Shirley is most definitely a Funk Queen. The Funk Factor is under the musical direction of Ufuoma Wallace and Tim King.