How do you play guitar?  First, you need to own one and then you need to start listening to as much guitar music as possible.  Those are the basics, but that question is best answered through many lessons, workshops, and practice sessions.  The guitar is an instrument capable of unlimited expression.  In the following videos, you'll see various types of guitars and styles being played.
Joe Robinson is an Australian born guitarist and vocalist who plays a fast fingerstyle song called Chatterbox.

Jan Laurenz plays on a very unique 12-string Beartrax guitar.

Ewan Dobson is an award-winning classical guitarist who has since made major contributions to the world of video game music.  Watch him play with incredible chops his song, Time 2, on guitar in this video.

Baby Plays Guitar!  Is this baby for real?  Watch till the end when the baby gives a rock-and-roll hand gesture.  Crazy stuff!

Guthrie Govan gives a demonstration of a fretless guitar with a metal fingerboard from Vigier Guitars.  This thing looks like a lot of fun!

One String Willy answers the "How do you play guitar" question.  He says do it with one string.  Watch his performance of a song he calls One String.

John Butler Trio, led by guitarist and vocalist John Butler, plays his song Ocean on 12-string guitar.

Ben Lapps is 15-years-old in this video and is playing either during the set break or while the band is setting up.  This performance is certainly awesome enough to be the lead act!

Guy Sings like an electric guitar sounds!  This lead singer isn't going to show you how to play guitar, but he sure does sound like one.  People can do some pretty amazing things with their voices.  Check out this electric guitar solo done with the human voice.

Last but not least, Bob Brozman plays masterfully on his steel body acoustic guitar.

How do you play guitar? It takes a lot of practice but it's never too late to start learning. Let us know which videos you liked best in the comments.
Videos compiled and posted by Henry B.
School Director  of Grosse Pointe Music Academy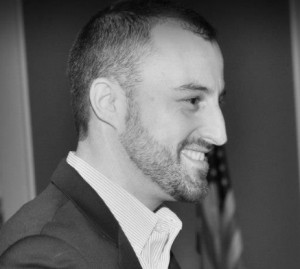 Grosse Pointe Music Academy
5880 N. Canton Center Rd. Ste. 425
Canton, MI 48187
734.418.0640