If you want to learn bass guitar, it may be wise to familiarize yourself with some of the humor that surrounds bass players and the playing of bass in general.  Much of this humor is derived from the relative simplicity of the bass lines played by rock musicians.  I believe that all instruments have technical aspects that are difficult to master including bass guitar.  Many people who do learn bass guitar after trying guitar or piano will admit that it is easier in the primary stages of learning.  Here are some funny bass guitar player jokes I found while surfing the web: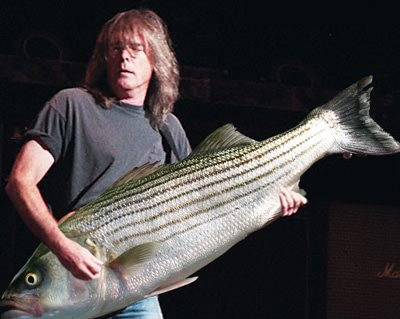 Bass Guitar Player Jokes
Q: Why can't many bass players get through the door?
A:They either can't find the key or don't know when to come in.
Q: How do you know when the stage is level?
A: When the bass player is drooling out of both sides of his mouth.
Q: What did the bassist do when he was told to turn on his amp?
A: He caressed it softly and told it that he loved it.
Q: What do you call someone who hangs around with musicians?
A: A Bass Player.
Son: "Daddy, I want to grow up and be a bass player."
Father: "Son, you can't have it both ways. "
Q: What did the bass player get on his IQ test?
A: Drool.
Q: What's the difference between a bass player and a mutual fund?
A: One matures.
As you can tell these jokes depict someone who is not that smart and has little role in the overall musical function of a band.  With all kidding aside, the bass player is an absolute vital function of virtually any contemporary style of music.  Before we continue on with the positives though, check out this short video:

Why learn bass guitar:
If you are looking to play music in a group then bass guitar is a good option.  Guitar players out number bass players by a very wide margin.  Often times guitar players are converted into bass players because everyone in the group played guitar.  That was even the case with The Beatles!  The bass guitar player plays a very important role in tying together rhythm and harmony of the band.  They carry the low notes and provide groove to the music.  Despite all the jokes, if you choose to learn bass guitar you will no doubt serve a valuable function in a musical band.  Assuming you actually practice hard that is!
Want to learn bass guitar to be a soloist?  Check this guy out: