Summer Music Class – July 2, 2013
Summer music class opportunities abound for your baby, toddler and preschooler with Hummingbirds Music Together! In June we wrapped up our Spring Semester, held demos at the KickStart Your Summer event at the Ford House, hosted our first Sing and Sign free music class at the Rotary Tot Lot, and participated in the Ford House Fairy Tale Festival event.  July is just as exciting!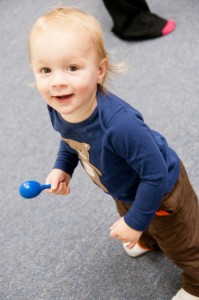 Have you attended a Hummingbirds Music Together demo class before – perhaps at the park, library  or our location at the Grosse Pointe Music Academy? If you've never taken the step to join a full semester, summer is the perfect time to try our early childhood music classes.   Our six-week summer session begins next week, Monday July 8th.  You and your child will zoom-zoom with the best road    trip song, "Ridin' in the Car", trip-trot in "Trot, Old Joe", explore vocal range with "Eensy Weensy Spider" and experience how natural it is to improvise with "Doodle"! Speak the language of music this summer with your child and gain simple musical activities that will give you and your child a deeper means of communication and relationship.  Join us next week as our summer semester begins – come see what it is like to bring the music home! Every participating family receives a beautiful songbook and two CD's which allow families to use all class music activities in their everyday lives.
Our second Sing and Sign event happens on the Third Friday in July – Friday, July 16th. Bring a blanket and your singing voices to the Rotary Tot Lot in Grosse Pointe (corner of St. Clair and Waterloo) at 11 a.m. You and your child will experience both singing and sign language using our well-loved Music Together songs. We had well over twenty families at our first event and look forward to even more! Let's pack the park with singing and signing families and children!
Hummingbirds Music Together seeks to nuture families and children through the language of music. Every child is musical – every child deserves to fully participate in the music of their culture. Call today to reserve your spot in our summer semester by calling the Grosse Pointe Music Academy. Classes are offered in both Grosse Pointe and Canton!
Written by Sarah Boyd, Center Director of Hummingbirds Music Together