Brittney M. Walker
Eurweb.com
July 28, 2013  
Playground Sessions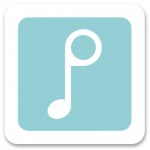 *Quincy Jones is crossing over into music education.
He and Chris Vance  are co-creators of the music edition of a Rosetta Stone type learning software called Playground Sessions.
The new application will help children and adults learn how to read and play music by understanding the basics of piano playing.
"The concept is brand-new. I have been praying for this for a long time," Jones said in an interview. "It has a learning concept similar to Rosetta Stone. I'm blown away by this."
Rosetta Stone is best known for its language learning programs. Playground Sessions features about 70 popular songs by top Pop stars like Justin Bieber, Beyonce and Katy Perry, as well as hits by folks like Frank Sinatra, reports the Associated Press.
"Our kids in this country know less than any other country," Jones said of music education in the United States. "We need something like Playground Sessions to push us forward."
Quincy Jones who turned 80 in March is a world-famous musician and music producer.  He has worked with Michael Jackson, Paul McCartney, and Aretha Franklin.  Along with Michael Omartian, Quincy Jones produced "We Are the World" written by Michael Jackson and Lionel Richie.  USA for Africa was a group of songwriters including Kenny Rogers, Billy Joel, Stevie Wonder, Cyndi Lauper, Diana Ross, Bruce Springsteen, Smokey Robinson, and many others.  The USA for Africa mission was to put an end to hunger in Africa and all around the world.  The effort that started in 1988 continues to be active in putting an end to worldwide hunger.
Related Articles
Peppino D'Agostino Guitar Lesson
Music Moves the Brain to pay attention
Grosse Pointe Music Academy  – Music lessons for students of all ages.