Baker's Keyboard Lounge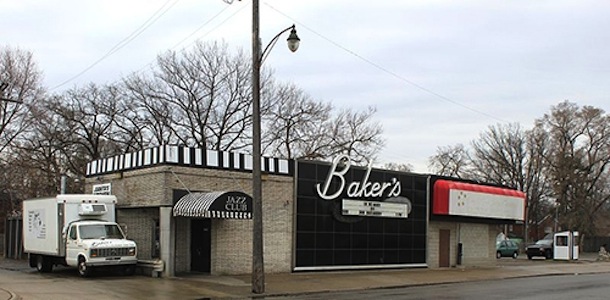 Marking its 80th anniversary, Baker's Keyboard Lounge is opening a second location this fall, and is working with Dan Gilbert's Bedrock Real Estate Services to find space in downtown Detroit's lower Woodward corridor or in Capitol Park near the Westin Book Cadillac Hotel. The original Baker's Keyboard Lounge opened as a sandwich shop in 1933, and began booking jazz pianists the following year.
"We're talking with our architects to determine which downtown space would best suit our customers," says Hugh William "Bill" Smith III, who acquired the legendary club on Livernois, near Eight Mile, in 2011 with Eric J. Whitaker. "The acoustics are our first concern, followed by the aesthetics. We're going to have all of the things Baker's is known for including a piano-shaped bar (painted with a keyboard motif), booth seating, and a stage area.
"Baker's is a diamond in this city, this state, and across the world. Now we're going to reach a much larger audience," Smith says.
Since 1934, Baker's has hosted such legendary jazz artists as Miles Davis, Ella Fitzgerald, Earl Klugh, John Coltrane, Louis Armstrong, Nat King Cole, Art Tatum, Oscar Peterson, Sarah Vaughn, and George Benson. Klugh says he began playing at the club in the 1970s as a teenager (accompanied by his mother).
Smith says Capitol Park is an ideal location. In recent years, several buildings bordering the triangular park have changed hands. Bedrock and its various entities have acquired some historic structures, as well as Broder & Sachse Real Estate Services in Detroit and Karp and Associates in Lansing.
"We're looking at two or three options right now, and if we go on Woodward we'll have around 175 seats, while in Capitol Park we can have 200-plus seats," Smith says. "We're also planning to have a kitchen, and we have to account for that space."
Smith and Whitaker are working with architect Beverly Hannah Jones, a partner of Hannah-Neumann/Smith in Detroit, and Joel Smith, president of Neumann/Smith Architecture, with offices in Southfield and Detroit. "This project is not in lieu of but in addition to," Joel Smith says. "There are a lot of musicians looking for a place to play. I remember driving from Ann Arbor to go to Baker's Keyboard Lounge, and I never stopped going. We couldn't be more excited to work on a project like this."
Bill Smith says the new location will include an Art Deco-inspired design, and there will be tilted mirrors above the stage so patrons can view the pianist's hands. "We really want our 80th anniversary to be special, and we will take the same experience we have on Livernois and transport it to downtown Detroit," Bill Smith says.
Shared by Grosse Pointe Music Academy
"Music is a higher revelation than all wisdom and philosophy" – Ludwig van Beethoven.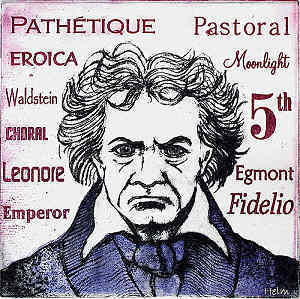 Is this a blanket statement by Beethoven or does anyone believe that this is true.  Is music actually a higher revelation than all wisdom and philosophy?  Is music a revelation at all?
Anyone born in the last 50 years or so probably has had access to music in more ways that Ludwig van Beethoven could have ever imagined.  Technology has made it possible for us to listen to virtually any song at any time.  People don't actually need to go to a concert at all to experience music everyday and all day long.  Beethoven died in 1827 and during his time if you wanted to hear music you had to listen to yourself or somebody else play.  If music is indeed a revelation, we probably don't look at it that way now because there is so much of it and it is taken for granted.  I can only imagine how powerful it was to see a live performance in the 1800's and earlier.  I guess that is an experience that I will likely never realize unless I take away all my musical gadgets for a few years and never listen to radio or TV.  That's not going to happen so I guess I can only speculate.
If Beethoven's famous quote is the truth or even close to being true then wouldn't that make music one of the most vital things to understand?  If wisdom and philosophy are secondary to the revelation of music then certainly there would be nobody talking about cutting music programs from our elementary schools, middle schools, or high schools.  In fact it would be a subject that requires students to learn and excel.  It would be just as important as Math, Sciences, and Language.  I personally think that music should be integrated into all subjects but that is a topic for another day.
In my own experience with music, I would say that it has been a revelation for me.  It has impacted my life in so many ways that it's hard to quantify it's importance.  All I can say that it has been a vitally important function in my life.  It has helped with my imagination, creativity, discipline, and so many more things.  I don't think life would be much fun without it.  I can't say music is a revelation, but I also cannot say that it's not.
by Henry Bahrou